How to teach math - important lessons in math education
The articles below talk about some very IMPORTANT topics in mathematics education, such as the value of mistakes, timed tests, open problems, and more. I encourage you to delve into them — some of the ideas I explain have helped me tremendously, and I am sure they will be of benefit to you, as well, whether you are a teacher, tutor, or parent.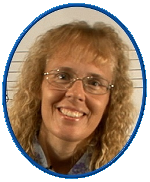 "Mini" Math Teaching Course
---
This is a little "virtual" 2-week course, where you will receive emails on important topics on teaching math, including:
- How to help a student who is behind
- Troubles with word problems
- Teaching multiplication tables
- Why fractions are so difficult
- The value of mistakes
- Should you use timed tests
- And more!
You will also receive:
A GIFT of over 400 free worksheets and sample pages from my books right in the very beginning.

A monthly collection of math teaching tips & Math Mammoth updates (unsubscribe any time)
Note
: You will FIRST get an email that asks you to confirm your email address. If you cannot find this confirmation email, please check your SPAM/JUNK folder.
Please choose a topic from the list below.
Miscellaneous teaching tips