Which Math Mammoth books or materials should you choose?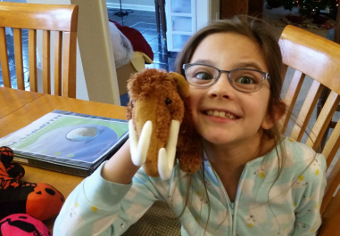 This page will explain the main differences and similarities between various Math Mammoth series of books, so that you can choose the materials that are BEST for YOUR situation.
Math Mammoth materials are very versatile and accommodate the needs of both parents and teachers. Whether you need a complete math curriculum, review materials, something for filling in gaps, or real-life math supplements, we have something for you!
Overview of the different series
The colorful boxes below give more details about the different kinds of Math Mammoth books.
Full curriculum

Light Blue Series
Complete math curriculum
Each grade level includes two worktexts (A and B), tests, cumulative reviews, answer keys, and a worksheet maker.
Worktext format: includes both explanations and problems
Best seller!
Covers grades 1-7
Matching videos available
Lesson plans available separately
Start by administering a placement test
For filling in gaps

The Blue Series
Books by math TOPICS (not grades), such as clock, multiplication, or geometry
Covers topics for grades 1-7
Worktext format: includes both explanations and problems
Great for filling in gaps before starting the full curriculum
Can also be used as a full curriculum
Affordable
Contains the same lessons as Light Blue
You can use the same placement tests as for Light Blue
Supplemental materials
For additional review
Matched to the Light Blue curriculum
Reviews skills in a spiral fashion
One-page worksheets
Contains no instruction
For grades 1-7

Review worksheets on specific math topics, plus mixed review worksheets
Contains no instruction
The content comes from the Light Blue series; thus redundant if you own Light Blue
The perfect supplement if you use the Blue series as your main curriculum
Great for summer math
For grades 1-7

For grades 3-12
In-depth activities taken from real-life, with real data
Great for enrichment
Real-life topics include cell phone plans, autism, population growth, cooking, borrowing money, credit cards, life spans, music downloads, etc. etc.

Best used by tutors and teachers
One-page worksheets
Contains no instruction
Suitable for additional practice/review
Legacy products; some duplicate content with Blue/Light Blue
The Golden series books are for grades 3-8, organized by grade.

Green are for grades 3-7, organized by topic.

Custom-made worktexts for the Mathematics Foundations course offered by the Well-Trained Mind Academy (however, anyone can purchase the worktexts). This is a remedial course meant for middle school students who don't have a good foundation of elementary school mathematics.
Math Mammoth Tour
---
Confused about the different options?
Take a 7-day virtual
EMAIL TOUR
around Math Mammoth! You'll receive:
An initial email to download your GIFT of over 400 free worksheets and sample pages from my books.
Six other "TOURSTOP" emails that explain the important things and commonly asked questions concerning Math Mammoth curriculum. (Find out the differences between all these different-colored series!)

This way, you'll have time to digest the information over one week, plus an opportunity to ask me personally about the curriculum.
A monthly collection of math teaching tips & Math Mammoth updates (unsubscribe any time)
Note: You will FIRST get an email that asks you to confirm your email address. If you cannot find this confirmation email, please check your SPAM/JUNK folder.
Feature comparison chart

Click to view the image in full size.
*The Blue Series CAN be used as a full math curriculum. However, this means the teacher/parent needs to decide and plan the order of study (which topics to study when). You can get some help from this document.
What should you choose in these situations?
Here are some suggestions for Math Mammoth materials to fit certain common situations. Click on the "speech bubbles" to reveal the suggestion.