Mathy — the mascot for Math Mammoth
Mathy rides my shoulder in the majority of Math Mammoth videos, and many Math Mammoth customers have bought this cute stuffed toy for their children to help with their math time!


A lot of children really enjoy their own "Mathy" — you can read the reviews on Amazon to attest to this fact.
So, if your children are Math Mammoth fans or could become ones, you can get Mathy at Amazon.com.
Here's another mammoth on Amazon that would fit the bill.
Mathy's cousin Giganto is a Beanie Baby with that name... can be found for example here.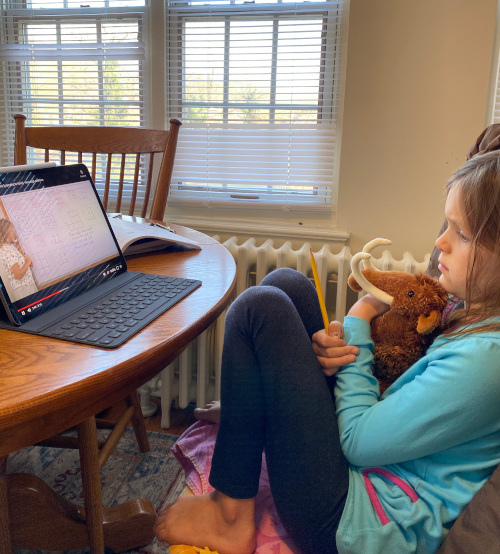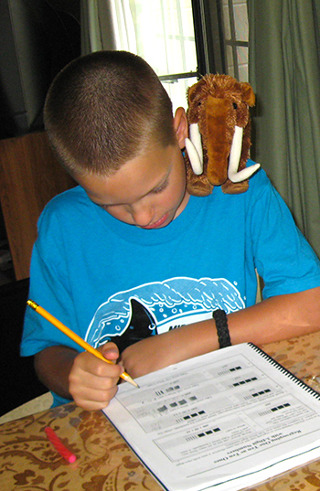 Here are some drawings of Mathy from children. Click to enlarge.
---
Mathy's "victory dance"
See a short video where Mathy celebrates learning all the multiplication tables with a little dance!
If you cannot see the video above, click here for an alternative video player.
---
Mathy the Mammoth coloring pages and dot-to-dots
Feedback
This is the first time all school year I have had time to actually read your news! I love it. Last year we ordered Math Mammoth for Praise Academy in Shreveport LA. I'm the math teacher for grades 1-8. We've had a great year with "
Mathy
". Early in the year I ordered my own Mathy.( I have watched some of your YouTube videos but not shown them to the students.) I introduced my Mathy to them one day and they loved him. It was really fun when they made the connection with the mammoth on the cover of the books to our classroom Mathy. Throughout the year the students would need to hold Mathy to help them work. They shared him nicely and were very kind to him. Thanks for sharing Mathy with us.