Frequently Asked Questions
First... one of the common questions is, "Where do I start with Math Mammoth?"
This short video answers that question (for most people, a placement test is the best place to start):
Please choose one of the following FAQs:
Download
Light Blue Series catalog
(PDF, 6.8 MB)
FAQ: The South African version
FAQ: Math Mammoth and the Common Core Standards
Math Mammoth's position concerning the Common Core Standards
FAQ: The Various Series / General Questions
Licensing for schools/tutoring centers
At this link you can download a list of ISBN numbers for the PERFECT BOUND printed books (as of spring 2021... this list will change over time as newer editions come available). This list does not include the printed books available at Lulu as they don't have ISBN numbers.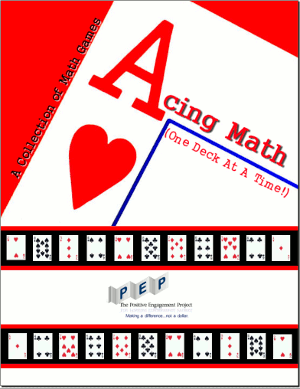 Download
Acing Math
– a collection of math card games. By
PEP nonprofit
. Redistributed here under
CC BY-NC 4.0
.
The following is not a FAQ item but it's hard to categorize it elsewhere:
Common Core and Common Sense: some bad examples of Common Core math
Catalogs
Light Blue Series Catalog (PDF download, 7.2 MB)
Blue Series Catalog (PDF download, 14.9 MB)
Golden & Green Series Catalog (PDF download, 4.8 MB)
---
Ask a question not covered here