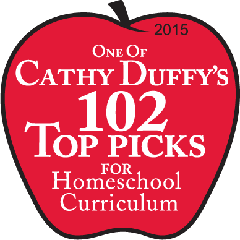 Reviews and testimonials about Math Mammoth
What follows are testimonials my own customers have voluntarily written and sent me, plus links to Math Mammoth reviews elsewhere on the web.
Reviews elsewhere on the Internet
There are hundreds of reviews available on the 'net so I cannot list them all here!

Hello Maria
My youngest has Dyscalcula, and we have found your curriculum to be fantastic. It allows him to totally grasp concepts and actually get to grips with math. Not a sentence I ever thought I would be able to say. Thank you and have a great week.
Jayn
Hi Maria,
I hope you get this.

I have wanted to write it for so long.

I really wanted to compliment you and sincerely thank you for the curriculum you have put together in Math Mammoth.

I bought it about 2 years ago now and have gone through almost 4 grades so far between my 2 school age children whom I home school. ( I also have a busy toddler whom I anticipate will be a late starter with academics)

I had previously done Singapore Maths and bought a number of supplementary materials from book stores, but was always 'drifting'. I researched maths curriculums like mad, and used opportunities if I got them to view other homsechoolers choices of curriculums or look in the books of friends with public schooled children.

I think I was actually deep down searching for the maths I did as a child in South Africa – sensible, to the point, serious, and advanced. I didn't like the new maths in schools or see it as equal. I wasn't fully satisfied with quite a few homeschooling options either which varied from dry and so boring, or airy fairy with more emphasis on cute pictures. I wanted a high standard but with enough teaching to help me understand it again in order to help my children. Finally now in New Zealand, I came across your Math Mammoth. I am so pleased and very thankful for you putting it together.

It meets my expectations and goes beyond. It is truly is even better than what I learned as a child which was a fairly high standard. I revise and learn quite a bit myself as I go. It is of an exceptionally high standard at the same time as being presented in an interesting life applicable way – that subtracts the arguments of how do we use this in real life? :-D

So truly, thank you very much for this work you pass on to others through your curriculum. We were blessed to discover it and get access to it. The prices you charge are also so modest – absolute value for great substance.

God bless you and your family,

Kind regards

Julie van der Westhuizen
Hi Maria,

I don't know if you remember me, but back in September of 2019, I emailed you because my 6th grader was making zero progress in math. He had taken your 2nd and 3rd grade assessment tests and I was very reluctant to put him back that far. I emailed you and the confidence in your email saying that there was really no doubt where he needed to be made me realize that it would all be okay. Well, my son just took the 3rd grade End-of-Year test and he made a B!!!!!!! I no longer stress over where my son is in math because I know he needs to get these foundational concepts before he can move on and I've seen him become confident in his math skills. It did take him 1-1/2 years to complete the 3rd grade curriculum because there were so many things he needed to re-learn.

Also, on his end-of-year nationally standardized test last school year, his math score jumped up 8 months!!! The proctor said most kids only go up a few months at a time with subjects in which they struggle. I was so happy and I tell everyone who have kids struggling in math to try your program.

Thank you so much!!! Your math program has saved my son and me so much frustration and tears! I wish we had been using it from the beginning.

Sincerely,

Melinda
Originally I purchased the Blue Series and had all of the separate workbooks but they required a lot of planning. I purchased the full grade level Light Blue Series because it took away the planning aspect and included reviews and tests. I'm currently using the curriculum for 2 first graders and a 5th grader. It is open and go and makes life easy. There is a lot of practice and repetition (sometimes too much repetition) and review of math facts throughout. I love that there are four or five different ways that math concepts are approached so that my kids can learn from different angles. Another aspect that I really like is that there are a lot of word problems and challenging puzzle type problems. Gives some real world application and reinforces the concepts. The instructions are clear and detailed. It is like a textbook/workbook combined. It teaches the concept, shows examples, and then has practice all together. Makes it so easy to teach! If I feel like I'm not explaining clearly or my kids aren't getting something, I have had them watch a couple of her videos on the website. There are videos for most of the chapters and that has helped as well. I use the reviews as test instead of the chapter test because it includes all previous chapters. It shows if they are retaining the information, and they have all done well. I wish it went past 7th grade but I will continue to use it through then! I recommend it to anyone homeschooling or even needing extra practice. It's easy to use, effective, and one of the least expensive options for everything that you get.
- W. Davis, Co-op Member
This curriculum is the dream for my special education students whose math skills are well below grade level! It is working beautifully because it allows me to give the assessment and immediately identify the areas of weakness. I can then use the Kami application to split and merge so that I can select and assign the appropriate worksheets to address the individual areas that require improvement one skill at a time. I also love the way they teach the skills--Best methods I have ever seen! I bought the entire program for just under $200. One of the best investments of a lifetime! This would be perfect for a homeschool teacher as well. They have workbooks if you prefer the pencil and paper mode. There are a ton of videos that can be used as well if you are not a math person. All in all, Math Mammoth is simply the best alternative curriculum in my opinion!

- Doug S., Special Education Teacher
Ms. Miller,
I just wanted to write to say how pleased I am with your math program. This is our first year homeschooling. I bought Light Blue 1A and 1B for my twin first graders and 2A and 2B for my second grader. All 3 of my children's math skills have gone up so much since starting in August. My second grader now has his addition facts to 18 down from memory and no more counting on his fingers. He loves the
tips and tricks
for remembering those facts. He is excelling in every part, but this is what we are on now so it is just blowing me away.
My first graders of course missed half of kindergarten due to COVID 19 and had no concept of adding or subtracting starting the year out. Needless to say, I was so nervous to homeschool them. Now, they have finished addition facts to 10 and are on subtraction and it is coming so easy. They are remembering the facts now and are able to add numbers bigger than 10 with no problems. Same with subtraction. I am just so pleased with your product. It has made teaching math easy, and so uncomplicated (this is coming from someone who hated math in school)... I have even used some of the mental math tricks for myself! Haha
Also I love that it is common core aligned if one day they do return to public school, they are on the same page as the school system.
Just wanted to give you some very positive feedback.
Thanks so much,
Breanna Hall
Math Mammoth has been a life saver! I have tried so many math curriculums for my three school-aged kids and none have worked out. Math used to bore two of them to tears. And my other child just couldn't grasp the concepts. With Math Mammoth all three have enjoyed the short lessons that are to the point but still fun and the easy to understand concepts. They really love the puzzle activities at the bottom of the lessons. I bought grades 1-7 as a PDF bundle, and will continue to use it each year! Whenever someone asks about math curriculum suggestions, I always recommend Math Mammoth. It is now a staple in our homeschooling journey.

- A. Rollerson, Co-op Member
September 2020
I just wanted to thank you for your wonderful curriculum. My kids have been using Math Mammoth for two years now. My oldest daughter did both 4th and 5th grade light blue series these past two years. We do the Woodcock Johnson test where they put your subjects at grade levels and at the end of fourth grade her overall mathematics was at the level of 6.4 grade (with applied real world problem at 8th grade). This year at the end of 5th grade she was at 10.9 grade for overall mathematics (with applied real world problems at grade 17.9- that is she is on level with college students ending their first year of grad school) Our assessor was so impressed and said she was doing math by hand correctly that most adults cannot do. Everything she has learned these past two years have come from Math Mammoth. Thank you so much for making such a great math program that has allowed my daughter (who according to her hates math) to excel!

Brooke McMichael
August 2020
I want to thank you for this comprehensive, easy-to-use, inexpensive, EFFECTIVE math curriculum. My children have tried an embarrassing number of other math curricula in the past 2 years, with little gain in understanding. I have finally found a program that is actually teaching my 8-year old to understand the relationship between numbers! But the BEST part is that he said proudly the other day that he is "really good at math!" That sense of accomplishment and ability is SO important to me - I see so many children shut down when they think they aren't good at something. I am SO happy to have found the perfect fit for our family in a quality math curriculum!

Cary Beth Harris
July 2020
I just had a comment. I homeschooled my 2 oldest kids from K-6 using Math Mammoth from 2nd or 3rd grade and on until they went to school. My son went straight into advanced math and is now a sophomore and has already completed Alg 1, 2, Geometry and Stats with all A (most classes a 100%). He has won math Olympics and is always the top student in his class. My daughter is also an amazing math student (although not even her fav subject), and she has also received all A and between 99/100% in each course. They both have attributed their Math Mammoth foundation to their success multiple times over the years. Just wanted to let you know!

Laura C from Michigan
March 2020
This is a wonderful straightforward math curriculum that can be used as a stand alone or as a supplement. After finding some holes in my gifted student's math learning, we were easily able to find the appropriate topics in Math Mammoth to use. What I like most is that it focuses on number sense, mental math and learning that there is often more than one way to approach a math problem. The table of contents and layout makes it very easy to skip around or find what topics that you want to teach. There are plenty of problems and while we only do about 1/3 of them until mastery is demonstrated, you could easily spiral back for review or do more problems when it was a difficult concept. My learner prefers a multimedia approach and there are
videos available
on the website to supplement learning. We are currently in 6th grade math and use this in conjunction with another math program. It is written directly to the student and is open and go for those who want one subject that does not require a great deal of teacher prep.
Jennifer S., Co-op Member
October 2019
Hi Maria!
I just bought your Light Blue series for my two sons, both homechooling here in VT. They love it. The text is so well laid out and carefully and thoughtfully worded and I really appreciate the absence of crazy colors and busy designs - does not overwhelm the eye and keeps it simple and relaxing.
I looked at many different curriculums and none had the simplicity I was comfortable with for my style of teaching. Attached are photos of them with their thumbs up; each with their new book, and bookmarks made to match.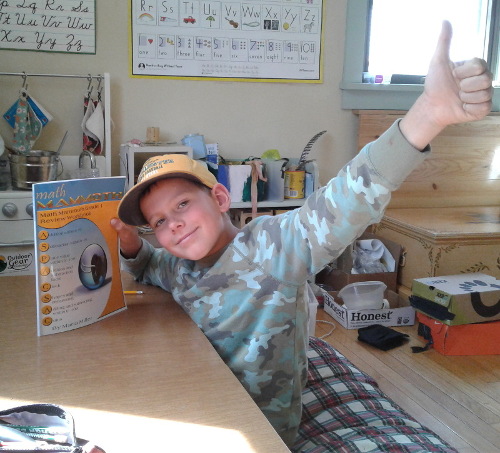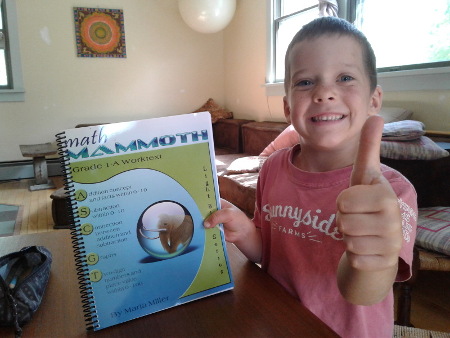 The name (Mammoth) is hitting a fun spot for them.
Thanks for your work creating and offering this great opportunity to study math.
Sincerely,
Esther E.
Manchester, Vermont
September 2019
Hi Maria!
I just wanted to take a moment to say how much I appreciate the Math Mammoth series! I struggled with Math in school, but your curriculum is so beautiful and well put together, that I really appreciate how thorough and colorful it is. I may not understand it all myself, but it's pretty :) Thankfully my oldest son is very smart and good with Math, so he is a great help to me. Checking the work is easy and even a little fun with all the colors :) I realize this is a somewhat crazy email, but it is what it is. I have 6 boys and not a lot of time for editing. So, thank you and bless you in all you do!

Thankfully,
Katy Waldrop
September 2019
I have twin boys who are advanced learners. They go to a public school and I found that the school was not meeting their math needs. We have been doing Math Mammoth at home for 15-20 minutes a day year round for the last 3 years. Their deep understanding of math is amazing and they are consistently testing above grade level. The work they do in school enhances and builds upon what they are doing at home. I recently purchased the full pack with all the years so that I can start moving them ahead on topics that they know well.

- A Patterson, Afterschooling Parent
Hi Maria,
Just a quick note to say thank you for your kind, comprehensive approach to teaching. It's so easy to tell from your
newsletters
that you truly care not just about the instruction of mathematics, but about children.
I have two girls, 11 and 14, who have been doing your program for the last few years. Though neither would say that Math is their favorite subject, I stick with your program because it is so accessible, organized and comprehensive. These qualities make it so much easier for parents, too!
Keep up the great work!!
Sincerely, Lyn Braatz
November 2018
I have used MM for both of my kids from 2-7th grade. The curriculum does a great job of explaining new concepts and offering enough problems to practice. I was a strong math student through high school and have learned new tricks that I hadn't previously learned. It's a solid program, more challenging than most but manageable with diligence. I recommend the
MM lesson plan
too for pacing for the year and related videos/games. It's about 2-4 pages/ day on average to finish in a school year. I print part A and B as well as the answer key, and have them bound (my kids like that over a binder) and I 'm good for the whole year. Extremely economical on top of being an excellent program.
Amy Tracy
September 2018
Thank you SO much for the
free download of Data & Graphs
!! I had purchased several
blue series books
for my son but hadn't gotten that yet and it was exactly what I needed next.
I've been so impressed with your curriculum. My son is autistic and non-speaking and your curriculum has been accessible to him. He does not do well with manipulatives like some other curricula use because he seems to think in numbers like I do. My son is 6 and using Place Value 1&2, Add/Subtract 2A and 2B right now.
Great product! We'll continue buying once we finish up 2nd grade!
Lynn
June 2018
My son A-Man [autistic] wouldn't touch a worksheet all year, but with Math Mammoth he was filling them out happily. By the end of this lesson, Chris was able to step away and let A-Man finish his math completely independently.
Let me tell you, six months ago I wouldn't believe it was possible for A-Man to complete a worksheet at all, let alone do parts of it on his own.
We've been using Math Mammoth for about a month and half so far. It is working for everyone!! Two very different boys, 10 and 12 and a 6 yr old girl and me, the mom. I like that the teaching is built into the pages so we learn as we go and I don't have to get out separate material to explain each new thing. The kids enjoy the variety of problems and seem to be grasping some concepts I thought they'd not fully understood with other curriculum.

Angie
March 2018
This is the math curriculum we were looking for! Short lessons, thoroughly explained. We've tried lots of different programs both online and in workbook form, and nothing seemed to 'click' for math instruction. When we started Math Mammoth, I noticed my children's math confidence building. Topics are thoroughly covered, and the online enrichment games are great too! Highly recommend! We're officially a Math Mammoth family!

Dianne, Co-op Member
January 2018
I just want to say thank you so much for your Math Mammoth curriculum and videos. I have homeschooled for about 18 years now, 3 children. I have used so many different materials over the years and never fell in love with any of them, always found that the curriculum was incomplete and out of balance in some way. I love your curriculum. I love your videos. I think you have great balance with explanation, practice, theory, etc. I really appreciate your links and your videos. God bless you abundantly in every way, that you may continue to serve him in every way everyday.

Truly,
Deidra, Virginia
January 2018
We have used a variety of math programs and Maria Miller's Math Mammoth has exceeded our expectations. The concepts are presented in a variety of ways, leading to accessibility for all types of learners. The colorful presentation of each work text promotes engagement with appealing puzzles. Concepts are broken down into manageable chunks and presented with many opportunities for practice. With the inclusion of website links for additional practice and fun games for extended application of skills, math has become a favored activity instead of a chore. The systematic approach for new learning as well as review learning provides more than enough variety for students. I anticipate using this program for many years.

- Denise T., Co-op Member
November 2017
We purchased the entire Math Mammoth program on Homeschool Buyers Co-op and in 2 months have already found it useful to have all the books. We are using it for 4 children, one doing remediation.
The placement testing and help from Maria Miller makes it easy to pinpoint where you need to start, allows you to see exactly which topics you need to go back and work on, and the books teach the topics in a clear way that my daughter is enjoying. It s very easy to correlate the topics from the placement test with the table of contents of the individual books, or choose to use the topic books.
For remediation, it's helpful to have all the books and just use what's needed. It also works well for switching from another program and needing to fill in gaps.
We use both the grade-level books, and the topic books. The topic books helped my daughter to really see the topic from start to finish and how all the parts go together, and I haven t seen that offered by other programs.
We purchased the pdf's so that the children could zoom in on the tablet, which really helps with their visual processing issues. The other thing that is helpful for them is that the problems are often grouped in boxes, which helps them to visually separate the material.
Purchasing the Homeschool Planet
lesson plans
to use with the online planner also gives us access to simply click on links for teaching videos and extra games that are already planned and correspond to the topics. It was worth it to me to purchase the planner and lesson plans to keep us on track with the schedule.
My children can do the work on their own, which helps them gain independence. The kids love not having to wait for me to get their math done, and are doing very well. My daughter doing remediation work has been excited to learn new ways of doing things that have made things easier for her. We plan on using all of the books through 7th grade"
Y. Dieken
October 2017
We started using Math Mammoth during this school year and we love it. My children and I love it so much better than the last math curriculum we had been using. We purchased the full set which also has the Gold & Green and I am so glad I did. The extra worksheets available are fabulous. I love that we have the next level already so when we finish one, we move directly on! The value is wonderful and the product has proven to be above our expectations.

D. Ray, Co-op Member
August 2017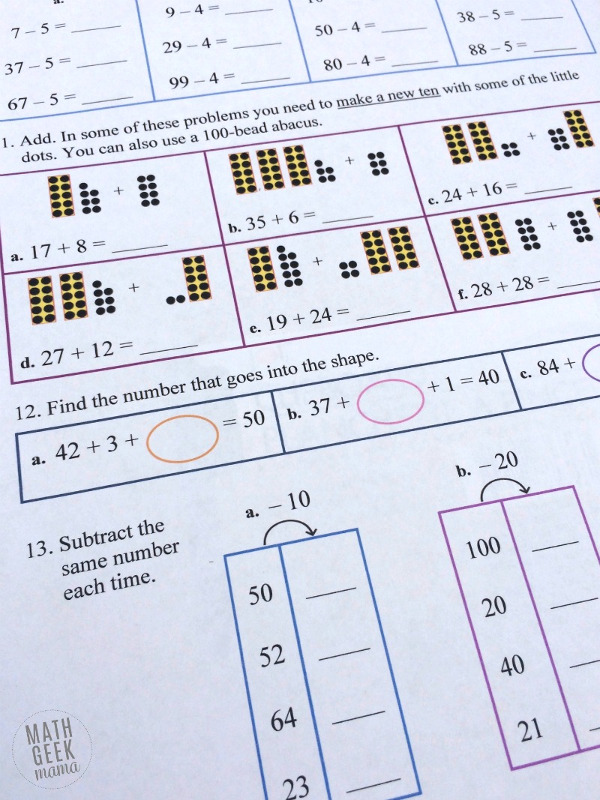 ...
After reading through and testing out the second grade Math Mammoth curriculum, I can say with confidence that it is clear she is a math teacher who understands math and how to teach it.
The curriculum is rigorous, and I can tell that the goal is to explain math in a conceptual way, rather than merely memorization of facts.
...
While I am a fan of Singapore math, I can definitely see how it would be difficult for the average parent (who doesn't have a math teaching degree) to pick up and use. (There are no instructions or explanations in the textbooks.)
Math Mammoth, on the other hand, provides lots of help and support for parents who can do math, but don't necessarily know how to teach the why behind it.
Read the full review
at MathGeekMama blog.
Bethany Lake
September 2016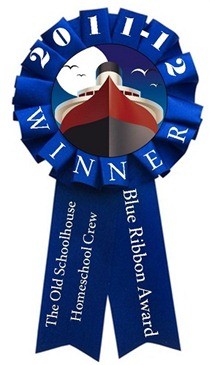 Besides the reviews and testimonials, you might also be interested in reading Comparisons between Math Mammoth and other homeschool math curricula.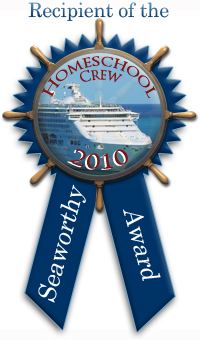 Customer testimonials
I am a fifteen year homeschool veteran, and had only heard about the HBCo-Op but had never actually bought anything from the site. Having become desperate for a new math curriculum for my fifth child, I knew I needed to leave behind the one-and-only curriculum that we had been using for all fifteen years and go out on a limb with a new purchase. It became clear that my fifth child had different learning styles and challenges and needed something new. The price of Math Mammoth on the co-op site caught my attention, and after thoroughly checking out their website, I thought this may actually work for us. I am pleased to say that we are absolutely elated with the switch!! Not only did we get a FABULOUS deal and savings through the co-op, but Math Mammoth has been EXACTLY what my daughter has needed. No more tears. No more agony during math time. We are a happy mother-daughter duo, and I'm so pleased with all that she's learning. I just wished I had been bold enough to step out on the limb earlier. Thank you, Homeschool Buyers Co-Op and thank you Math Mammoth!!
-LVH, Co-op Member
November 2018
My reluctant learner is now excited to do her math work! The layout of Math Mammoth works really well for her and it's not overwhelming to look at, from a student's perspective. I'm glad we made the switch!

Kim F
September 2018
Math Mammoth has changed math in our family! We went from tears and whining when it was time for math to my student now telling me that math is her favorite subject!

Libby Pritchett
January 2018
We absolutely love Math Mammoth and so do both of my girls, in different grades. The method is easy to understand for them (and for me to help them) and yet thorough and comprehensive. My daughter is doing so much better since she started this program and I feel like my youngest daughter is starting off on the right foot too!

- A Demientieff, Co-op Member
February 2017
Dear Maria,

I would love people to know how helpful and kind you are. Please put this wherever you wish.

You have the best customer service of any company I have ever dealt with fullstop. You reply so promptly and personally (no form letter that doesn't really answer the original question). I write and receive a detailed PERSONAL response quickly and you even know my purchase history at MM and you really know about what is out there in terms of approaches to mathematics.

Thank you so... much. It is so reassuring.

Shona
February 2017
I started your curriculum with my oldest boys about 2 years ago. They have grown by leaps and bounds. I now have 5 of my 8 children in Math Mammoth (grades 2 - 4) and they are all doing well. I love the self-teaching nature of the curriculum as I find it very important for them to be able to dig out information for themselves. I also love the focus on word problems right from the beginning. They haven't learned that word problems are "hard" from peers or that they are anything other than fun puzzles to solve.

This curriculum has been easy on my budget and has provided a solid foundation for the upper level maths that my children will be tackling in high school and college.

Leanne Talshahar
January 2017
We love your math program it works really really well for both my children (one who is dyslexic and struggles with math). We homeschool and use 2 math programs consecutively (Math U See and Math Mammoth). Both go together quite well, explaining things the same way. Using 2 programs helps us to reinforce the basic concepts so they are firmly planted so that later when math becomes more complex they will have solid foundations on which to build on. Also your tricks that you offer along the way like adding with 8 and 9's has helped my kids save time. These little tricks are not offered in our other math program and we so appreciate them! Thank you for developing such an excellent program and providing it affordably!!

In case you are wondering, yes you may use my comments towards your advertising. I simply cannot praise the program enough and also that you let me retrieve my files after the expiration!

Thank You again!

Danielle Jensen
July 2016
I would highly recommend Math Mammoth! My daughter is only 7, so we have only tried Singapore (Primary Mathematics 1A and 1B) and Math Mammoth. Personally, I enjoyed the simplicity of the Singapore workbooks, but after we were done I felt frustrated that Singapore seemed to skip lots of initial steps, which would make learning the concept easier and more in-depth. Especially when learning to count money and reading a clock. Thankfully, Math Mammoth (MM) approaches EVERY topic in small easy chunks and it gives the needed and beneficial information to help children build their understanding so that they can actually master the topic! While, MM is not self-teaching in my opinion, I love the small parent teaching box. At this age, I am not interested in lengthy manuals to follow or guided words to say out-loud to my children. I also love how MM shows the children many ways to re-work math problems to enhance both understanding and math memorization plus mental math. This adds variety so that the children have lots of practice with number computation without becoming bored! I also love that it has many math game recommendations and other websites, etc. to utilize. We fell in love with the math card games recommended. I can easily see how much more my daughter has improved her math skills since using this program! We will be using it again next year!
- Michelle P.
April 2016
The students in my special ed resource room are making more progress than they every have. I never believed in "packets" but the growth has been unbelievable.

Lisa D.
February 2016
LOVE using Math Mammoth in our homeschool. I recommend it to all my homeschooling friends. I love the no-nonsense mastery approach, price that fits my ultra-tight education budget, and pdf accessibility so I can print whatever pages I need for each of the kiddos. My kids are getting a strong foundation in mathematics thanks to Math Mammoth!

Sarah O.
January 2016
We purchased the entire Math Mammoth curriculum and are very satisfied. It is straight forward math! It is presented by grade OR by subject which has been helpful in filling the gaps public schools left my children with.

My children have shown a positive response to Math Mammoth -especially my 4th grader who struggled with the confusion that common core in our public schools created. Maria, the creator of Math Mammoth has many helpful videos and tips for teaching math on her website that we have utilized as well.

We feel Math Mammoth is a very thorough curriculum for elementary level and hope to see it expand up through calculus in the future, but regardless we feel it offers a sound foundation of general math skills that will benefit our children when they transfer to another curriculum for algebra-and-above math.

J.Z.- mom of 2
January 2016
We LOVE Math-Mammoth! We had used one of the popular, big name math curriculum for 5 years, and did plan on switching, although I did not enjoy using it. My kids seemed to be learning fine with it, but the layout was frustrating for me to work with, and I felt that even with the home instructor's guide, some things were not explained well at all. A friend introduced me to Math-Mammoth and based on what she told me, I decided it was worth switching. I am so glad I did! I now enjoy teaching math, because it is laid out so clearly and explained so thoroughly. I feel that it is even more rigorous than our previous math program, but not frustrating for my kids because her explanations are so good and many clear examples are given. It is so nice to have everything in one book, too, and with the explanations and examples readily accessible for my kids to review on their own. The price is also amazing! With the buyers co-op, I purchased 7 yrs worth of curriculum, easily printable for all my kids, for a fraction of the cost of one year of our previous curriculum. I really can't say enough good things!

Kristen S.
December 2015
My son has finally stopped complaining about doing math when we switched to Math Mammoth. He really prefers workbooks and I love that instruction is included right there with the exercises so he can work through it by himself and if he needs my help, I don't have to dig through a teacher's manual. It's open and go and that is a great relief to me. The books are of excellent quality. Each lesson includes a clear explanation, examples, and exercises. Having the PDFs means that I can print off what we need, when we need it, and I can use this over and over. I wish we would have just started with this program. It would have saved us a lot of time!

Melissa M
November 2015
My search for that elusive, perfect math curriculum is over. I have tried many different curriculums to help my child succeed in math, and I always felt that there was something missing. It either went to quickly, too slowly, spiraled too much, or had too Mich focus on mastery. I wanted a program that allowed my child to approach math not as just a boring series of problems on the page, but a new way of looking at the world. The Creator instituted math, and I wanted her to enjoy it, to find beauty in it, to understand it. Math Mammoth is a challenging course, but challenging in the way that leads to excitement, not years. I am so excited that through the Homeschool Buyers Co-Op, I was able to purchase SEVEN levels of math for the price I have paid for just one year of math for one student. The program is self-contained, and the student can work independently. I am a huge fan!

- L. Hill, Co-op Member
September 2015
Math Mammoth is a solid resource. It provides good worksheets for all math topics. My daughter is gifted in many subjects--but not math. After using another well-regarded math program for most of second grade she had gaps in her proficiency. She successfully used MM for extra practice in select areas (clock/time, shapes/geometry, measurement, fractions). MM will play a more prominent role next year. For supplemental math practice, we like CTC and IXL on-line subscriptions.

- LHS
May 2015
Thanks so much for your help, Maria. I am homeschooling an eight-year-old autistic grandson. At the beginning of the school year, I used the first grade end-of-year test to determine where he was in his math ability, since he had just finished first grade at a private school. He scored 25%. We just finished the first grade curriculum and his end-of-the-year test score was 91%! I call that a great success! Math Mammoth is working well for us.

Diane V.
April 2015
Dear Maria,

I wanted to take a moment and thank you for your Math Mammoth series! Several years ago, my daughter, Megan (who is almost 12 now), was having trouble with math in school. The public school for years had no math curriculum, or more accurately, each teacher tried to develop their own curriculum as best they could. We worked hard with Megan daily to learn her math facts and that seemed to help until we hit 4th grade and the district brought in "Everyday Math". It was a disaster from Megan's perspective. It was a big frustration for her to spiral through so many concepts and never learn any of them. Her confidence plummeted and she believed she wasn't good at math. This spiral method without any mastery was not very effective for her, and I believe many other children have the same problem.

My wife found your program and we reviewed it together. She is a journalist and writer, and I have a Ph.D. in Material Science. We both like Math Mammoth's foundational approach, and the tutorial introduction that allowed us to easily introduce the topics to Megan. We averaged about 10 pages per week early in her 4th grade year, or about ≤ 1 hour 5 times a week. Megan did well initially, but she was still frustrated. She was still doing her school math program and spending at least an hour or two every night with homework she didn't understand. Between the two math programs, she was in tears whenever we started math time.

By November of that first year, it was clear that she was easily progressing on Math Mammoth topics covered, but making little progress with her school math. One night, we finally came up with the idea to "opt out" of Everyday Math at school and just focus on Math Mammoth at home in the evenings and on weekends. We asked Megan to try the math at school, but we chose not to do any of the homework brought home. We had pre-meeting with Megan's teacher to warn her and she was amazingly supportive. The principal and superintendent, however, were not so supportive. We told Megan don't worry about any grades in your math program at school. It took a few weeks for her to get comfortable in the transition, but soon she was spending less time on math, but understanding it more. It was no longer a chore and when she discovered she could use colored pencils on any math problem, and suddenly it became fun! Her confidence improved, her frustration disappeared and it became a more fun parent-child activity. She soon became so independent she introduced the topics to herself and needed me less and less.

This past January, Megan completed your level 6A/B math program, including the statistics/probability session, and we feel that she is a highly confident math student. In fact, she now gets A's on all her school math assignments and complains it is too easy. She is often called on by her teachers to help students who are struggling, or to show the class an alternative way to solve a problem.

Thank you again for your Math Mammoth program! It is an amazingly easy to book for a parent to guide a student through. We like your foundational approach of mastering a topic before moving on and that you bring some key topics back for reinforcement. The tutorial approach you take with the introductions to new topic sections are clear and easy for a parent and/or student to use with good examples. Megan likes the printed, bound version, especially the color. One addition we added was colored pencils. She is an artsy girl and likes to use various colors, especially on graphing and geometry sections. We have recommend your series to many parents, school teachers, school administrators, home school parents and anybody who'll listen to us. The beauty is in its simplicity. It's easy and it works!

Ken and Janice Foster – Brighton Michigan – Feb 2015
We just wanted to say Thank You for this program. We have been using it for about half a year. It's exactly what we needed. -The ideas build up easily.
-Lessons are self-explanatory.
-There not a lot of extra instruction.
-It's simply laid out.

I can use it will both of my girls. It keeps me going in order and does not take soo much of my time. Then, If I feel that I need to expound in a area to help one kid out, I have the freedom to do so. At the same time, if they get it, I am not held back with busy work. I really like the simplicity and freedom of it all. I like to be free but I also like structure. It's just what we were looking for.

Thank you,
The Gomez Family
January 2015
Math Mammoth has given me and my family more freedom with math. She advises that we do not become slaves to any math curriculum not even Math Mammoth. It is a tool. Unfortunately, I had fallen prey to the "slave" mindset in that was seeking to have my children do every page and every problem. I was forgetting the goal was to learn and not finish. I am grateful not only for the curriculum but the advice that came along with it.

I appreciate that the math problems are explained in the student material without having to pull out a separate teacher's manual. I also appreciate that when I had a question earlier in the school year I was given an immediate response. I think that is awesome.

- Joanne H.
December 2014
I just wanted to let you know how pleased I am with Math Mammoth after 3 years of use. When I brought my oldest home and started teaching him, he had to back up 2 years with everything. His math skills were abysmal.

Fast forward to this week and he just finished a psycho educational assessment that says his math skills are in the 98 percentile. In fact, the psychologist wanted me to know that although that is as high as they could score because he missed a chunk after that, that he actually understood many high school concepts and should technically be considered higher than the score she was able to give him.

My youngest has used your program all the way thus far. He is using the grade 4 material right now. At this point his math scores were much the same as his older brothers when he had his educational assessment. The only changes I have ever made was to cross out some of the problems on each page for my youngest as he doesn't require that much practice.

Thank you so much for your amazing math program.

Sarah

November 2014
This math program has worked wonderfully for both my children. We are very pleased with the program, it is easy to follow and the explanations are concise.
Brooke M.

November 2014
While I believe math mammoth is an accelerated program, if you don't get hung up on the grade level I find it superior to Saxon and Math u See. It is more comprehensive and teaches the why behind the concept. We love it!

- Stephanie, Co-op Member

October 2014
When I buy the disk or download I only print out one chapter at a time, punch holes, put in it in a folder, this way my kids have small workbooks they feel like they can complete rather than the larger overwhelming book. We celebrate with NO math the day after each workbook is finished ! Same work but easier for them to manage :)

Homeschooling parent
July 2013
Thank you, Maria! Math Mammoth is really the best curriculum I have seen so far and my boys never complain when it is time for Math. I like that one can totally exhaust the topic until they have mastered it. Thank you for all these e-mails that you sent.

Ursula
I wanted to take a moment to tell you that I purchased several grade level books and both of my kids are finally understanding math concepts. My son, who would do anything not to do math, will actually asked if he can only do the "new" program from now on because he finds it easier with all of the steps and visuals on the pages.

Thank you for making math easy and enjoyable!!! Eva
May 2013
Hi! I just wanted to let you know that I took advantage of the sale over at the Homeschool Buyers Co-Op and purchased the Light Blue Curriculum for Grades 1 - 6 at a great price! The discount is down to 40% off now and that is a great deal for all of the material you have included in the Light Blue series. I had just ordered the 3rd grade level of the Light Blue series for my son for school this year. We had been having some challenges trying to figure out which math program to use so I tried yours. This is a great program and I am so glad I purchased it! I feel that I don't have to worry about missing anything for his math and the explanations, examples, and problems are all very well done. My daughter will be entering 1st grade in the fall and my son will be in 4th grade so we will get lots of use out of the curriculum I just purchased. Thank you so much for having such a complete program that works very well for our familiy.

Sincerely,
Christy Acre
March 2013
Hi Maria,
I just wanted to let you know that I homeschooled my son for math for the first time using strictly your curriculum with only a supplemental practice in a few places. On the NWEA he scored at the 98th percentile for 6th grade (he is in 4th grade)! Thank you for your approach and focus on problem solving and skill mastery! I will not use anything else.

Becky Gersich
March 2013
When I pulled my kids out of public school in 2nd grade, I found that they learned nothing in Math. I had to start from the beginning. I was worried about choosing a curriculum because I didn't have the money to spend but to my surprise Mammoth math had excellent reviews, was priced better than anyone else, and has helped us every step of the way.

Athena
March 2013
I'm usually a quiet user of curriculum which means I rarely let publishers know my likes and dislikes. Also, I'm a curriculum junky! Between my three children I have used so many different math curriculums that I've lost track. I'm saying all of this to tell you .... I LOVE MAMMOTH MATH! As a prior elementary teacher and now a homeschool mom for 7 years, even I am learning new ways to look at math and problem solving. I am so thankful I accidentally found Mammoth Math. Thank you!

Kristi Canfield
March 2013
Hi Maria, I have been using the mammoth math books for a year (I have a 7 year old and a 9 year old). After researching and buying other books that were available, mammoth books are the best I've found...I love them!

Kind Regards,
Danelle Seaton
January 2013
I just wanted to thank you for this curriculum! We started homeschooling this year, 4th grade. My daughter started out slow, and I wasn't sure this was the right product for her. Then I figured out that she didn't know her math facts well enough to move on. So I just went back to the math facts chapters in earlier grades and am having her work on those. Your multiplication worksheets are amazing! Your way of teaching them is so great that she's really picking them up quickly and we'll soon be able to move on to the 4th grade curriculum. You really DO teach the concepts, not just problem solving. Unlike many homeschoolers, I will never have to spend more money on math program after math program, trying to find one that works. Thank you!!
Michelle
January 2013
I have to say, I am extremely impressed with your curriculum. I have been using it for about 4 years with some of my students who are on the autism spectrum. One student in particular had many gaps in his math knowledge. With this curriculum, I was able to move him through 2 grade levels of curriculum in one school year, just by following your materials! I was amazed!!! I especially like the layout and color coding on the worksheets. I think that is what has helped my students learn better and not get as frustrated.

I have recommended it to several other teachers in my district. The one student who I initially purchased the curriculum for had severe anxiety about making mistakes. After we got past the anxiety issues and he started building more confidence I was amazed at the math work he was doing. He eagerly completed many of the mental math concepts without any behavioral issues. It was just truly amazing! I am so glad I found you. I never did well in math as a student and I loved how detailed you explained concepts, but with pictures and simple language. I just purchased some higher level curriculum last night because my students have moved that far along! Thank you so much!

Amy
January 2013
Dear Maria,

We tried the samples with our oldest (of three children) and liked them so much that we purchased the grades 1-3 bundle on Currclick.

It's hard to know where to begin with thanking you. Your website, blog, and videos are rich resources. The samples alone would have been a great help. The seven-day tour is a great idea. I'm really impressed with all that you offer to parents and teachers.

I love the format. No more juggling a bulky Teacher Manual or making copies or complicated planning. My oldest is only six, so I sit with her, but the format of Math Mammoth really eases the organization and planning. She enjoys being able to read the lesson and do as much as she can with me close by to help.

You have given us a wonderful resource. Thank you again.

Sincerely,
Sarah
December 2012
Hi Maria,

My child and I started out our first year of homeschool planning to use New Syllabus Primary Math (NSPM) grade 4, with Math Mammoth as a backup. Although there are things I like about NSPM, it has been way too easy! We've had to supplement heavily with Math Mammoth to give him a sufficient challenge and to include a lot of things left out of NSPM.

Next year we are abandoning NSPM and going to just stick with Math Mammoth. I love the variety in problem types and the way you really give the students depth in each topic.

Thanks!
Penny
December 2012
THANKS SOOO MUCH for making math simple! Even for me, a mom who struggled with math all during my school years! You've found your calling in life! Never stop doing what you do! Thank you!

I learned of Math Mammoth while searching for a better way to teach addition facts. I first saw a youtube video, and immediately incorporated those strategies in our math lessons. My son loved them! Initially, I had no idea that Mrs. Maria had math books. I thought, "hmmm, this lady really knows how to explain math well! She's even helping ME!" I searched even more, and found out there were books! I was very eager to try them, and now I am!
Taci
November 2012
I have tried a couple of the blue series worktexts and my children and I loved them. We have struggled to find a good math curriculum that suits our learning styles, teaching styles, and budget and I feel like after sampling several math mammoth worksheets and worktexts, it is the perfect fit for our family. Thank you Maria for answering all of my questions when I emailed you and for writing such a parent and kid friendly curriculum that is aligned with common core standards!

Shanna
November 2012
Thank you so much for all your hard work and help! You have not only made teaching math to my children fun, but they understand concepts on a deeper level that allows them to use problem solving skills on a daily basis. This is so much better than simply memorizing a formula. I have also learned to love the language of math because of your teaching. I always had sufficient skill, but now I understand the "how and why" to mathematics! I can't say enough what a gift you have for structuring math lessons and presenting concepts to all types of learners. I teach my four children with your help - all with different styles of learning - and they all flourish.

Thanks again,
Ti Smith
October 2012
I ordered grades 1-3 for my second grader, and we have been using the material for six weeks. So far, things have been going very well. Math has been very difficult for my daughter, but she actually likes doing the Math Mammoth worksheets. I started her with Math-U-See in kindergarten, and we took two years to work slowly through the Alpha course. Although we moved so slowly and carefully, and she scored well on every test, I felt that she wasn't truly understanding the material. She seemed to be memorizing math facts without really grasping addition and subtraction. She could be working through facts such as 15-9 and 16-8, but if you changed topics suddenly and asked her to solve 5+1, she would be completely stumped. We had a lot of tearful math sessions. I decided we needed a fresh start, and I spent days researching math curricula. The name Math Mammoth kept coming up, so my husband and I looked very carefully at your website and read all the reviews. It seemed good, maybe too good to be true at the low price. But I decided it wouldn't hurt to try, and I'm really glad I did.

My daughter does second grade work in all subjects except math, but I hope we will catch up to grade level eventually. She is young, will turn 7 this month. We are at the end of chapter 2 of the first grade book, and I expect she will be able to move through chapter 3 quickly because she has done place value before. I don't want to push her too hard, but I do hope she can finish at least half of the second grade book by the end of this school year. I am really glad to have purchased grades 1-3 so that I have all the material available to use when she is ready. With any other curriculum, I would have purchased only one grade, which would have limited the scope of what we could do in one school year.

I just wanted to thank you for the program. We are very happy with it so far, and I will be using some of the early first grade worksheets with my preschooler soon.

Sincerely,

Nadia Kachelreis
September 2012
I just bought your 1st-3rd grade set and we are so happy with them! Math is not the painful subject it had become any more. The papers are fun and colorful and there is enough of everything to keep them happy - challenges, puzzles, and games - easy and hard. Again, thank you so much - you have no idea how much easier our school day is now. I wish I would have waited and bought the whole thing for just a little more money at the co-op, but, who knew that this would not have been another white elephant that sat in the closet? This was just what we needed at the right time and I'm sure that when we have my one move to 4th next year we will be getting the next set.
Thank you and Blessings
Lois Mainville
September 2012
I tutor grades K through college. My students are NOT on grade level...hence the need for a tutor. I decided to take a look at your website (came across it a few years ago). I love the worksheets and use them with my students. I have also purchased three of the light blue series and a few of the blue series (wish I had seen the all inclusive link to purchase everything!!) I love how your program explains each skill without overkill! Instructions are short, sweet, and to the point. My kids love them, also, because they are easy to understand. And there is a decent amount of independent practice problems. Thank you SO much for making my life a whole lot easier.

Teresa Hoover
September 2012
Love love your worksheets. They are more challenging than the ones with the math curriculum or sheets from various websites. I definitely like the ability to download the sheets as needed since space is an issue. The sheets are better than Singapore math which was my most recent crush. I like the layout on the page. I like the progression of the concept as pieces are gradually dropped out of the questions as students grasp the pattern. I'd love to buy all of the grade levels and give to my son's teachers.Thank you for the fabulous math program! I love it!! I'm definitely a huge fan!!

Genevieve
June 2012
I love this math program. My daughter has dyscalculia. This is the only math program that has worked for her. I like how you explain different math problems in different ways. For some reason this makes sense to her. She is currently two grade levels behind in math. But with this math program she is catching up fast.

Blessings, Bonnie
April 2012
Dear Maria,

I enjoyed the sample worksheets, and decided to buy the curriculum this past weekend using the coupon code you sent. My Kindergartner has been using ixl.com and finished the Kindergarten math. While I enjoyed it, I wanted him to have something that causes him to practice writing his numbers, so we started with Math Mammoth Grad 1 yesterday morning. My older son has been using Singapore Math 3B, so I was a little concerned about having to figure out where he fits. He has units left in Time and Geometry in his SM book, but I have decided to have him do those sections from Math Mammoth 3 instead because I like the explanations and how much better laid out it is. I am already enjoying the ease of having it all in one place, instead of having to switch between 3 different books just for the practice. I also love that I can print out the pages I need, and will be able to use it for my younger son as well. And the price is absolutely wonderful! I only have to pay for the cost of 1 year of the full Singapore Math curriculum for one of my boys for Math all the way through 6th grade math. You can't beat the price and it is honestly simpler and clearer than Singapore Math. Thanks for creating this curriculum!

Sincerely,
Kristin Trent
February 2012
First, I want to say how much our family enjoys math because of your program. This is our first year of homeschooling and I wanted our math to be comprehensive and rigorous. I discovered your program around midnight one night and actually woke my husband up from a deep sleep to proclaim I had found the one. Thankfully, it has lived up to my expectations and I've even converted another family to it.

I also think you should know that our daughter (age 7) has always been great at all thing academic, including math. Though she was good at it, she didn't really like doing it. Now she truly does enjoy math and gets giddy (I kid you not) when she sees word problems and puzzle corners on a day's work. She is about 5 lessons from finishing the grade 2 complete curriculum.

Our oldest son (age 5) is half way through the grade 1 curriculum and he's not even technically in kindergarten. He's very math minded and I'm so thankful he's using your program from the start.

Brandy
February 2012
Dear Maria,
We have been using Math Mammoth for a few months and we are thrilled!!
I first tried Miquon Math and then Saxon. Neither of these are truly homeschool friendly. Miquon had no support materials, Saxon was an overload of poorly organized spiraling material. It was also clear Saxon was a rehash of a classroom text. Homeschooling is not the same as a classroom - we have different needs.

Your Light Blue series is just right. My kids sit at the kitchen table while I clean up breakfast and do their math. If they need help I can jump in and help with a concept and then leave them to their work. It is fabulous. My daughter is flying through first grade math and her confidence is growing with each chapter.

Thank you.

I have read many articles about schooling around the world and know that Finland has some of the highest performing students in the industrialized world. If your curriculum reflects the focus of that system I understand more about why this is true.

Again thank you.

Denise
Southwest Harbor, Maine
February 2012
I've been using Math Mammoth since halfway through my daughter's 3rd grade year. She's in 7th grade now and I'm still very pleased with MM. I find that, even though she's doing the 6th grade level book--technically 1 year behind her grade level--that she's doing the same sort of work her other 7th grade homeschooled friends are doing in their curricula. Also, since we started using Math Mammoth, her math scores on the standardized test she takes at the end of the year have almost doubled.

Robin
January 2012
Hi, Maria! I just wanted to thank you for your math curriculum! My 7 year old son was struggling with math using a different, rather more expensive curriculum, so I took a crazy chance on Math Mammoth after remembering your blogging about it. Just a few weeks into the second grade books, and he's having no trouble at all! He doesn't cry during math anymore. I am so very relieved that I just had to tell you. Thank you for your no-nonsense, easy-to-understand approach to math.
Sincerely,
Cindy Dyer
October 2011
Your Math blue series books are really fabulous. They are very methodical too. This summer my son Chirag completed all the 4th grade portions and all set for his 4th grade in the fall. This has been very guiding. The language arts material that came with the download has helped him with the spellings and good amount of grammar contents.
Thanks for the good work. This has helped me. Since I am a working mother, this has helped from looking around for data for downloads and has helped me getting him some organized materials. We will continue this material next year also.

Sandhya Lakshman
August 2011
Thanks again for all of your hard work. This curriculum, is terrific! I taught in the public system for years before having children, and now homeschooling. I did a lot of comparing, and researching, and I was utterly impressed by yours.

~Jody
July 2011
Hi Maria,
I had posted a similar comment when I ordered the Light Blue Series, but I'm very impressed w/ the worktexts. Originally I had dismissed them (without previewing the samples mind you) as too simple and plain. I was looking at Math in Focus (Singapore) and was ready to order, when I happened to look at the geometry sample for another "mini-study" we're doing this summer. As I looked more, I realized that, while the presentation is simple, the material is not simplistic. And yes, the curriculum is inexpensive, but I'm confident I'm not short-changing my kids!

The material goes beyond drill and skill, to help learners understand the concepts on a deeper level. In grade 3, I like the focus on mental math as well. Since our organization is centered around technology, I also loved the links at the beginning of each chapter as well.

As an instructional designer/elearning developer, I was fascinated by the fact that my kids preferred the uncluttered layout of Math Mammoth to the photo-rich eye candy of some of the more expensive series.

Oh, and as a single WAHM, I love the worktext format. There's no need to juggle three or four different texts; it's all right there. KISS at its best!

Thanks,
Kim
July 2011
Just wanted to let you know what a great experience we are having with your curriculum. I have attempted~ Saxon, Singapore, Right Start. My now 8 Yr old son was chugging along rather reluctantly. I on the other hand was overwhelmed by the amount of prep work and how long it was taking! Thank You Thank You Thank You! We are thrilled, no more arguing, no more frustration! No more endless predigesting of convoluted curriculum! Your program is so concise and cohesive. It's a homeschooling parent's answered prayer. I just can't say how thankful I am. But... Thank You anyway!

Sandra Parisi
June 2011
I just wanted to thank you for this amazingly affordable and excellent curriculum. THANK YOU. --Homeschooling mother of 3, using grades 1-3 books.

Sandra Wolkov
May 2011
I just wanted to say a quick THANK YOU for this wonderful Math curriculum! I have told ALL my friends about Math Mammoth. We have been using another curriculum for the past 3 years and needed something to fill in the areas where my boys seemed to need a little more instruction. So, I decided to purchase a few units - just to get us through a couple months. I was SO impressed with the quality of instruction - and the value - that we have decided to stick with Math Mammoth. We love it!

Thank you!
Bev McMahan
May 2011
Just a quick note to thank you for your wonderful curriculum. I am using the Light Blue Series. My kids no longer complain when it is time for math. It is actually quiet in the home while they are working. The only thing I hear is their little minds ticking away as they complete their assignments.

I really love how little I need to assist them and the fact that they are retaining what they learn. I have found that your curriculum is closing gaps that existed from my their previous curriculum. Lastly, I love the fact that I can go back to previous grades for extra practice in areas they were having difficulty.

C. Smith
April 2011
I love mammoth math. I use it as my primary math curriculum with all 3 of my boys. My oldest has moved on into Algebra I now and is doing great. In fact after using mammoth math other math programs have not met up to its standards, such as not enough problems or too easy. Thanks Maria for alwas answering my questions and being there.
Raina
April 2011
Just wanted to thank you so very much. Mammoth Math is a God-Send! I had always struggled with math and saw the same pattern starting with my 9 year old son in school. My husband and I decided to homeschool him and find a curriculum that really met his needs. I was a little nervous and concerned that it had gotten so bad that he would need expensive tutoring. Not the case though! Thanks to your curriculum he has gotten right back on track. I never thought math would be so much fun for both of us! Most of the lessons have some kind of creative spin... which really makes it interesting to us as a "right brained" kind of family. The lessons are all very useful to real life. Never are there activities that make me wonder "Why does he need to know this?" or "How is going to use this?"...as with the previous curriculum he had been using. We also greatly appreciate how affordable Mammoth Math is and how it is saving us quite a bit of money that we might have spent on tutoring!

Wendy Revers, California
April 2011
I just want to say a big thank you for writing this curriculum. It is amazing and just what I've been looking for. I have five children and the two oldest (6th and 4th grade) have always struggled with memorizing math facts and the spiral approach to all the topics was frustrating, dizzying and counter-productive. I have purchased hundreds of dollars worth of curriculum and cried many a tear at the dining room table! I have looked at every homeschool curriculum under the sun via the internet, at conventions, and at friends' houses and tried many of them with no success. Even the "mastery" programs didn't work. They were just plain boring with so much repetition.

I LOVE how you have entire grade level courses as well as individual topics. I felt like I was at a standstill with the two oldest not being able to memorize the addition facts but understanding concepts immediately. Now they can work on Geometry, Measurement, Fractions and progress in their mathematical knowledge while still getting the basics under their belts. I am also going to start my 1st grader off on the right foot by buying your Grade 1 course and having the two oldest ones "help" so they'll all benefit.

The way you present the materials, the professional but not cluttered pages (just the right amount of color!) are great and I have been recommending this to EVERYONE! Of course, the price is right and I love the myriad options for purchasing. I notice the Homeschool Buyers' Co-op is offering your materials, but I can't wait a whole month to purchase more so I'm doing it now :)

My children love doing math now! While it is still a challenge for them, they actually want to do their Math Mammoth. The biggest plus is that they can work independently oftentimes, which is a true miracle :) Being able to finish an entire workbook is such an accomplishment for them.

I don't know how you have the time to get all this done and still homeschool but I am grateful for all your hard work, dedication and vision for this generation of homeschoolers. Keep it up!

Gratefully,
Angela Palomo
February 2011
Hi Maria...I just recently purchased Math Mammoth for my 3 children... here are the things I've been hearing in my house for the first time:

"Mommy, this is fun!"
"Mommy, can we do math first today?"

I'm enjoying teaching the math...and the girls are already feeling more independent (the two who are reading well, anyway)...sometimes needing a bit of clarification. I think they're carrying themselves a bit more confidently these days as well.

Thank you!
Tracy Emery
February 2011
Ms. Miller-
I wanted to drop you a quick note and to tell you how much we are enjoying your math resources. I homeschool my two boys (2nd and 4th grade), and have a three and four year old as well. My oldest son completed all three years of Miquon Math and did quite well. I did find, however, that while it's very creative in presenting math concepts, it's short on drill and explanation. So in picking his next curriculum I wanted something that explained concepts thoroughly and gave enough practice (but not endless pages!) so he feels he has mastered the concepts. We are now almost finished with chapter 3 of Math 4-A, and it has gone very well. I've been really pleased how you've explained concepts like the multiplication algorithm, and he is understanding it, too!
My second grader was struggling with addition and subtraction in Miquon, so we jumped out of it for awhile and completed "Add & Subtract 2A". It was a real help (I like those rainbows!), and now we are back in Miquon until (and if) another problem arises. Your curriculum and Miquon seem to complement each other quite well. We also used the Decimals 1 collection to help prepare for the state standardized test.
Today we also watched your youtube
video on multiplication
. Very helpful! I told my oldest "There's your math teacher!". As someone who struggled with word problems in school, I appreciate having a lot of them in the math texts. Both my boys enjoy them, too. As far as costs, your prices are *extremely* reasonable and easy for us to budget for getting extra worksheets if needed. I've been reading your math blog, and have used some of the resources you've written about....thanks for the suggestion on StarFall.com. I also have used "100 easy lessons" with my boys... I would agree that it is a good learning-to-read tool.
I guess this was not such a quick note, but I did want to let you know that your math resources are really appreciated in our home (and it's funny, but a good curriculum becomes sort of a "family friend" among children and parents, if you know what I mean!). I will be recommending Math Mammoth to friends who are looking for a good curriculum.
Respectfully,
Cara Hogervorst
February 2011
This is our 7th year of home-schooling and we home-school 4 kids - 10th grade boy (age 16), 9th grade boy (age 15), 5th grade girl (age 11), and 4th grade boy (age 9 1/2). All have ADHD and 3 have secondary diagnoses within this medical rhelm. I also have ADHD, amoung other things, which obviously runs in my family.

My freshman son was in public school through 2nd grade. By the end of 2nd grade, he was being "eaten alive", emotionally & physically, and became the inital reason we decided to home-school. Except for a recent diagnosis of ADHD at the start of 2nd grade, none of his medical or learning issues were completely known yet. Since then he has been diagnosed with (in addition to ADHD) neuro-sensory deficit, anxiety disorder, Type II diabetes variant, & hypothyroidism.

Until we started home-schooling, we did not realize how severe his learning blocks were with math. We also suddenly realized how behind both of our older boys were in school. Going into 3rd and 4th grade, neither could read more than 4-5 words out of 10. Even though we were able to get both boys caught up in reading fairly quickly and my older son became very proficient in math, my freshman never really recovered from the math "trauma" of public school.

The school curriculum used few manipulatives and focused on huge amounts of "repetition for math facts" in an abstract manner. ADHD kids (especially when they have neuro-sensory deficit) just do not thrive on "mental math" drills and repetition, which may work for other kids. His brain was just not ready for abstract, repetitious math -without a concrete foundation. In addition, because he was falling farther behind in math, the school put him in "remedial" programs, taught in the same manner that he already could not comprehend, which amounted to increased volumes of math repetition practice at home. He cried every evening when he found "100 Math Facts" worksheets in his bookbag and we rarely got through them without a major emotional meltdown.

Over time, he started to show that he was an exceptional student in all other areas, especially science, so it was not logical that he should not be able to understand math. Since then, I have done extensive amounts of reading & research, trying to understand why this happened, how he learns and finding a solution.

We have tried many things over the last 6 years to try and "catch him up". We waited until his ability to comprehend abstract reasoning was fully developed before pushing anything too aggressive (around 5-6th grade). Then we tried a few "old standard methods" without much success (Abeka, Alpha Omega -Gold Series & Switched on Schoolhouse- and Saxon). He just had a "block" that he COULD NOT do math.

Around 7th grade, we decided maybe his primary math learning was the problem, so we "rebooted" and went all the way back to the very beginning. We had him "relearn" all math concepts from early grade school using Cuisenaire rods, with good success as he seemed to respond to manipulatives (sensory learning). However, the curriculum I have is early grade school only and not comprehensive. We could not find a Cuisenaire based system to finish out what he needed to know for Algebra I. Then we tried lower grades of Saxon last year, with absolutely no success. He could not follow the "erratic" teaching AT ALL.

Upon the suggestion of another home-school mom, we started Math Mammoth. We purchased the entire download system (as I have 2 grade-schoolers who now also use Math Mammoth). My son has been using the Blue series by subject. I love the list of "Order to study" with that series. He has just been marching through the list (at a VERY fast pace & on his own), skipping the younger grades and only starting where he sees material that is not completely familiar. He was able to complete entire concept lines in a couple of days, including concepts he has never studied before, like geometry. It is easier for him to learn when he can focus on a single concept series.

He just started last November and I have no doubt that he will be completely finished within a month. Your method was able to get him caught up in something we have been trying to pin down for 6 years.

We are also using the Blue series to "fill in gaps" for my 5th grade daughter, who also struggles with math concepts. With her, we have tried several different types of gradeschool workbooks, with limited success. We are having much better results with Math Mammoth.

I love that we are able to use the curriculum in so many different ways. The key to success for my kids has been the easy-to-understand explanations and single concept focus.

The greatest asset of your method is versatility and good solid explanations. It is obvious that much thought, care and preparation has gone into its creation.

Thanks so much for your great method. It has been an answer to prayer.
Rita Pazour, South Dakota
January 2011
I'm a school owner and teacher in Lagos, Nigeria. Coming across Math Mammoth has been one of the best things that has put our school above other schools around us. It's so much fun & so simplified just like using Montessori manipulatives without the manipulatives. Our 5+ and 6 yr olds give answers to simple sums without thinking and our parents are absolutely awed by this. Thanks Maria, you are the best.

Sincerely,
Tope Adebimpe
January 2011
We are LOVING MM! My boys are 8 and 11; 2nd and 5th grade. My 5th grader is being HS'd for the first timet his year and was in a spiral math program at his Christian School, which I absolutely hated. We are using MUS as our base Math program, but honestly, now are working exclusively in MM until he gets a solid foundation in fractions!

Thanks again for such a wonderful program!

Robin
January 2011
We love Math Mammoth! We tried most of the math curriculums before finding Math Mammoth and we have finally found a curriculum that is as flexible as we are and really teaches the kids to think mathmatically, not just recite memorized answers. We love the mental math aspect of it and the tricks/different ways of mentally solving problems than we have seen in other math curriculums. It is not overwhelming, and there is enough variety to keep it interesting for my kids. (Not to mention it is probably the most reasonably priced math curriculum out there!) For kids that are easily bored with curriculums, this one is a winner! Two thumbs up for Math Mammoth!
Jennifer in FL
January 2011
Maria, I'm a 60 year old homeschooling dad who just downloaded your material for my 8 y.o. daughter. The reason we took her out of public school this time, after trying her in what was supposed to be one of the very best schools in our area, was because she was reading and doing math 4 grade levels above her peers. I had been administering our math at home in a sort of hodge-podge fashion with some stuff off the internet and Saxon as well, and while I knew I might be missing some areas targeted by state grade requirements, I was very pleased to see her strengths at the math we were doing. She is having no problem with multiplying 3x4 digit numbers, long division with two digit divisors, multiplying, dividing, adding and subtracting mixed number fraction problems, etc. We just got your 3b material, and while we laughed and she blew through the first ten pages in almost as many minutes, I have never been as impressed with any educational material in the 2+years we have been at it. This material is SUPERB!!!!!!!!! I can't thank you enough!! Your prices are really too low for such a quality product, but is a blessing to our family, as I was a general contractor and my wife a real estate agent before the crash, and neither of us has worked in 2 1/2 years. We hope to hold on to our home at this point, like so many other Americans ruined by the cancer of corporate capitalism that has devastated so many of the working class, while the the rich get richer every day. (Sorry for the rant.) Again, this is the best product I have ever seen in any educational material.

Thank you again,
Tom Lasley
December 2010
I like the way this curriculum teaches directly to the child so that the explanations and worksheets are intermingled right in front of the child's eyes. I also like how they teach each concept from different approaches to help the child understand it thoroughly.

Robin
November 2010
Dear Maria

I am Mathematics lecturer from Malaysia, and have been teaching Calculus for more than 15 years. Unfortunately I'm not good in teaching Mathematics of primary level to my daughters of 8 and 9 years old. Reading their school books don't seem to make my kids truly understand the mathematical concept and love learning Math. I started to know you through your videos on fractions. Looks so interesting to see you make fraction very simple and the students understand the real concept of fraction and not merely following procedure/steps to solve the problem...
So I use your free worsheets on fraction... and my daughter simply loves to do it... she even do it in the car while traveling. All the diagrams and coloring the partitions excite her and she really understands what fraction is all about. Your worksheet makes her love fraction as compared to other topics. She can even explain the way I taught her (using your videos) to her friends. So I would like to explore on other topics with Math Mammoth.

Thaanks a lot.
Hi! I just wanted to say thanks for your work. We are in our fourth year of homeschooling and I have relied so much on your great curricula! We tried another, computer-based, program last year. It was fun and fancy, but after awhile the kids became bored and I felt disconnected from their progress. So we are happily back to Math Mammoth this year and we are all so much happier! I use the light blue series for my daughter who needs lots of explanation and extra practice. I use the gold series for my son who picks up concepts readily and is quickly ready to move on. I love the flexibility of the varied programs and the ability to adapt to all of our needs.

Thank you, thank you!!
Jeannie Gambill
Kentucky
October 2010
Mrs. Miller,
Please accept my most sincere gratitude for your light blue program. My family has been using it for the last two weeks, and are extremely happy with it. We have tried just about every math program available and not been able to stick with them for various reason. Some of those reasons include the simple fact that I have six children and cannot continue a program requiring 45 minutes daily of teacher directed learning!

We were very happy with the Right Start series but it is very teacher intensive. So, last spring I began the search...... again.

Your program has been an excellent follow-up to the Right Start courses. You incorporate so much 'real life' into what could be a 'simple' addition or subtraction problem, that I am sure they are being prepared to meet life's daily arithmetic challenges.

Thank you so much for your hard work and effort that was put into this program. The work has been challenging for my kids, but not discouraging. Rather they are encouraged to find solutions using 'their' knowledge and intellect. You are just a guide giving them strategies and tips to aid in their discovery of the patterns and design intrinsic in numbers.

Blessings to you and yours!

A happy mom,
Robin
September 2010
Hi Maria,
I wanted to let you know that we love the Math Mammoth curriculum. We have tried many different math curriculums for my 2 older boys and find that Mammoth works well for them. I will continue to use it with my 2 younger children. I also like the fact that I can purchase each grade and have it download onto my computer and print it off for each child. It's very cost efficient for us as my husband has been unemployed for 9 months and every penny counts...
Thank you!!
Sincerely Lisa K
August 2010
We are very happy with Math Mammoth!!! We live in Nicaragua, and homeschool. Two of our children are working on it right now (first and second grade).

About a year ago, while looking for curriculum online, I came across your site and downloaded the samples. Then for a few months there was a veteran teacher here who really loved the samples for extra work. When we later signed up for Homeschool Co-op and the sale came on, we jumped for it and bought the whole curriculum.

For our books, we print them out, make a cover out of something like construction paper to protect it, punch four holes on the side, run a double yarn through it and knot it. The children love to choose their cover colors!

Blessings on your day,
Timo
July 2010
We have been using Math Mammoth since last year September. I like it, since it explains very well and I can print out what my dd needs. I also like that I can jump from one subject to whichever one I want to do next or even to a higher or lower level. We will certainly keep using it.

Thanks again,
Chantal van der Molen
July 2010
I love your curriculum! It is very easy to understand and I feel like my daughter is getting a great education. My favorite parts are the mental math parts, because I was never taught in this way. I'm learning, too!

Thank you!
Carmen Wiles
July 2010
Hello Mrs. Miller,
I just wanted to take a minute and drop you a line to let you know what a difference your math program has made in our home education. It's no longer tears and drama when it comes to math time. My children have really made strides in their mathematical thinking since we have started using Math Mammoth (Light Blue grades 1, 3). They enjoy the variety of the exercises and like the fact that there are "thinking problems" to solve and not just worksheets with operations to fill out.

As a mom (and English teacher by trade) I really appreciate the worktext format. It is easy for me to explain the concepts to them and often I find them doing their work independently. We still have our moments when concepts are a little difficult for them to grasp, but it no longer is a knock down drag out fight. For this I thank you immensely!

A Thankful and Happy Mom in Oklahoma
July 2010
I just wanted to let you know that your product is wonderful and to thank you for offering it at an affordable price. I had tried to explain to my daughter (9 years old) that when you multiply by 10 or 100 you can just move the zeros to the back of the problem, but she just got confused by my explanations. She looked at one of your pages that expained how to do it and said, "oh, I get it". You have a wonderful way of explaining to the kids without confusing them!! I have highly recommended it to other another homeschooling mom whose son is having problems in his Saxon math curriculum and I will continue to recommend it when the opportunity arises. Thank you!! Thank you!!
Tanya
April 2010
I wrote to you over a year ago, I think, in response to a contest. At the time, I was just starting a new school year with my 3 oldest, and we had been using your curriculum for about a year already. I was in language school fulltime, in preparation to go to the mission field, so I needed to have the kids in math books that they could go through pretty independently.

The oldest was in 6th grade. She went through the first 2 fractions books. She has always done well in math but hates it, needing a lot of explanation. She did fine in the fractions books. They started out below her level, and increased so slowly that I rarely needed to help her. This year, I put her in Teaching Textbooks, grade 7, not knowing how it would go since she didn't have a complete course of study for 6th grade. She is doing extremely well, making an A. I love to hear her remark about how she loves fractions. Going slowly and deeply over just one topic—fractions—really seems to have helped her out a lot, and allowed her enjoyment of math to increase.

My second 2 children, who were 8 and 7, were having significant difficulties with math (and reading and writing). I had them in Addition 1 and 2. The incremental approach worked wonders for them too. This year, I put them in the light blue series, grade 3 and 2 (one grade lower for each). I thought it would be a stretch for them, but instead I know find myself printing out the next grade, as each are ready and eager to move forward. I love the books and I love having access to all of them, so I can plan how to advance the children, now that they are catching up with their grade level. I really appreciate your work, and as much as I like the downloadable format and the cheap prices, I'd love to see a big publisher pick up your work, since I know that it would allow you to help more children learn math. Before Math Mammoth, I just bounced around from math curriculum to math curriculum, trying to help my oldest who was proficient but hated math, and my next two who were having so much trouble catching on. Thanks!

Michele Call
February 2010
I just wanted to tell you how HAPPY I am with Math Mammoth! I have two kids who are doing the Light Blue Series I-A and one child who is in I-B. They LOVE it! I CANNOT believe how easy and thorough it is for only $30/year!!!! I'm so thankful that I happened to find you on the internet and decided to take a chance and buy the 1-A! If my kids don't quite grasp something it is so easy to just go back a few pages and re-print them. I also love the computer games that you have searched out for me and given the links to. So thank you, thank you, thank you!!

Denise Kennedy
January 2010
I used the Fractions Blue Series for my son who is autistic and has had quite a bit of difficulty with standard curriculums. He loves math now! Now my daughter is complaing she "hates math" so I am buying her some Mammoth Math books, too.

Trisha
January 2010
I just wanted to comment on how we are using your program in an unconventional way that has worked wonders with my 4th grade dyslexic child. I use the Blue Series and I have her do half a page (or less) per day out of numerous books. This allows us to have short lessons that spread out over an entire year. For example, we were able to do some "clock", "measuring", "geometry", add/aubtract, mult, division, fractions, decimals ... all simultaneously, very slowly, over an entire year. This keeps her active in each topic for 180 days rather than to address it in a short span of one chapter and then let it go for the year. Once I hit upon this approach, we really made great progress. She needs to keep seeing it over and over again - in small portions.

To date, we have completed, or are currently doing, just about every Blue Series book you have except the 5th grade topics (Mult/Div 3, Fractions 2, Decimals 2). We'll tackle those this summer or next year. Thanks for your very affordable product.

I have used Math-U-See, Shiller Math, Right Start Math, and Houghton Mifflin Math. But all without success. That is partially because I did not know that I was dealing with a "learning difference" at the time. So my teaching approach was flawed.

I have not tried Saxon, Abeka or Horizons ... but I have seen them all. I don't think their spiral approach is quite the same as what I am achieving with Math Mammoth. I also don't think there is as much repetition in those programs for our needs.

I have "threads" that I treat as different subjects. Each Blue Series book is bound separately. So for instance, Geometry is its own "subject"; Time and Measuring is it's own "subject", Addition/Subtraction and Place Value is it's own "subject" ... same with Fractions and Decimals and also Mult/Division. I ***spread these "threads" out throughout the school day*** so that there is not a burnout on math. She likes some better than others. Geometry is the biggest treat. She doesn't even notice that "math" is a really long subject ... because she sees it as many miniature subjects.

Now another difference in my use of math mammoth is that it is teacher intensive for us. I introduce new topics with concrete manipulatives (the ones I got from Math-U-See and Right Start). Every day, and almost every topic, requires me to guide her. (Not so much anymore with Add/Subtract and Place Value). Because of her dyslexia, she has not memorized all her multiplication facts. I let her look up answers in a table if needed. Also, for subjects such as time and measuring, I let her use a calculator if she knows HOW to set up the solution to a problem. This helps reduce her load of rote computation ... which is very taxing for a dyslexic.

Almost all word problems (difficult for dyslexics) are done on the white board. We look at the problem and write down what we know and what we don't know. Draw pictures if necessary. Set up the equations, and solve. I step her through the process each time. One day, I know she will do this on her own. I think we are close! I have learned patience, patience and patience.

Here is a typical example. She has done well with 2-digit and 3-digit multiplication (Multiply in Parts). We are in Multiplication 2 where you have introduced doing multiplication in columns (The Easy Way). On Thursday we did page 27 (2-digit multiply in columns) with ease. On Friday we did the 3-digit multiplication in columns (page 28 - half of the problems). We had stepped through the examples together on the white board. However, she messed up the hundreds digit almost every time ... even though she knows how to do it "horizontally". So I will step her through more examples on Monday and she will do the second half of that page. I expect that she will do well on Monday. I have some reservations about introducing The Standard Way too quickly for her. So we may do the problems on pages 30 and 31 BOTH ways. By the time she gets to page 33, she can choose her own method that she feels comfortable with.

If you ask her what is her favorite subject, she says MATH. She considers herself to be very good at math. High confidence and high self-esteem. This is all progress from the early days that ended in TEARS!!

Beth
October 2009
My first experience with Math Mammoth was a free product downloaded from Currclick.com when I first started homeschooling a few years ago. The product was Multiplication/Division 2 and while my child wasn't at that level yet, I found the curriculum interesting and saved it for future use. My next product was also a free download from currclick.com. This time it was the Clock curriculum. We started right away with that one and my child was quickly catching on.

I thought there really must be something to this Math Mammoth stuff!! So soon after I decided to go only with your products. We had already used countless different curricula including several pricey, popular ones. They weren't working no matter what and math was becoming a frustrating subject for our family. I had spent more money than I cared to spend and it was becoming increasingly difficult to teach math to my 3 children.

We are currently using the Multiplication curriculum for our 9 year old daughter and the complete 1st grade curriculum for our 6 year old daughter. Both girls are now enjoying math tremendously. Our 6 year old often wants to go beyond the set number of pages I assign each day! This is a proven system that I know works and I'm no longer anxious about teaching math to my girls.

Before we started homeschooling a few years ago, our then 11 year old son really struggled with math. We tried your multiplication curriculum and he immediately caught on and finally understood how to multiply! It helped him tremendously with his self esteem and he no longer felt unable to do math. That is something I can never thank you enough for.

Thank you for providing something that is priced right for our single income family, for giving us a product that even mathematically challenged parents like me can teach with great success and for creating a system that encourages the children and helps them feel SMART.

Sincerely,
Stephanie Riggs
17 November 2008
Firstly I would like to tell you a little of my 5 year old for whom I have been buying books from you. She has been diagnosed as an Asperger and initially when the diagnosis was not known she was suffering tremendously as this part of the world doesn't really care for these children. Anyhow when I learned of this, the war to beat it started. I was very worried for her (still am) that she will carry on with the learning disability that had lead to her diagnosis and that was the time that I started searching the net for help, in all subjects, but especially maths (because I was never great at maths). And then I stumbled on to you.

I started with your book Blue Series Place Value (because I read somewhere that that is the biggest block in maths learning). And that is when the miracle started happening..... my child was actually really good in maths (most Aspergers are but I didn't know at the time) and your book provided the right method of instruction. Then when I learned that these children are gifted in computation and calculations I went on to buy the blue Series Addition and she just kept going and still is.

So what I wanted to write to you and all other parents who may be coming to the site.... take it from a mother who from the very lowest has gone to the highest with her special child "THE BOOKS ARE GREAT". Please don't think that because my child is gifted anyway and would have done well all the same... NO!!!!! You have to have the right mode of instruction.... trust me.... I have been buying eBooks all over and not just maths (that I stopped after Maria) English, science, arts and crafts... you name it. I have even bought websites. Yes I will admit that some websites, including maths, are very good but I want to tell you all if you start with a methodology.... esp. maths ..... then stick to it. That is why I keep with Maria.

Riffat
18 November 2008
When most home school moms think about math their radiant amorous eyes glaze over. Well, at least mine did. I've searched for many math curriculums over the years but was never content. Then I found Math Mammoth I wasn't sure if I would like it but because of the great price I gave it a try. Sensational!!!! First of all, my daughter likes it. That was one impediment out of the way. But, would I? YES! The easy explanations were a miracle in disguise. I couldn't believe my "glazed" over eyes when my daughter asked to do her math, first. How about my son? He HATES math. I asked him several years ago, at the age of seven, what he wanted to be when he grew up. He said he wanted to be an astronaut. I told him that required math. He then said he wanted to be an architect. I again told him that required math. His mind, with fog clearing thoughts inside his head, said "A doctor." I broke his heart again. Aggravated he said, "I'll just be a preacher. "I looked at my husband, who is a minister, and said, "I think he is saying your dumb." My son needs to concentrate on one topic at a time. Your workbooks allow that. He is learning and remembering what he needs to master decimals. Fractions are next. This is the first year we feel like he will master math. Who knows, maybe he will be that astronaut. Thanks so much for the awe-inspiring books and the astounding prices. It's a true advantage for homeschooling parents. Anita Dillahunty
1 December 2008
I use the Lightblue Series and some supplement of blue/yellow worksheet books of Math Mammoth to teach my 3 children math. I can honestly say that this math program has been the best investment in homeschooling materials we have purchased, and also the cheapest. Worksheets can be printed out as needed, which works well for me if I don't have the time to do a whole print in one hit. The layout of the text is easy to read, and simple colourful diagrams enhance the learning experience. When my first grader started out with math mammoth, she was able to do much of the work unassisted as there is not much handwriting as you may find in other first grade math programs which can make them feel like they are writing all day when you are doing other subjects as well. She has flown through the first year, and is now on to grade 2. I have absolutely no regrets starting her off with Math Mammoth.
The textbooks are pretty much self teaching, with little or no preparation required for each lesson. Since the subjects are taught topically, they can be easily supplemented with other curriculum, though I don't feel the need to supplement as there are plenty of practice questions, drills, word problems, and links to online practice games to reinforce topics learnt. There is enough "meat" in this program to challenge the gifted, and enough practice to encourage the struggler. Each concept is first explained in its longest form, so the children really get a grasp of how it works. The problem is simplified in steps until towards the end of the chapter, the concept is taught in the traditional method. This seemed to us at first to be a long way around, and somewhat confusing, but once we reached the final outcome, it made sense to teach it that way, and the concept is well understood. This is why I really like the program. At the end of each lesson are a series of word problems that use the concept of the chapter, which include constant review of previous concepts throughout each chapter. I find this a great plus when using a mastery program, as there is always the fear of forgetting what they've learnt.
I use the blue series to supplement for metric measuring, as there is not really enough in the complete curriculum to suit our national standards here in Australia. I also use extra worksheets from the worksheet collection, which are also self-teaching. We have used Math Mammoth for 7 months, and have seen a great improvement in our children's math ability. We have struggled to find a balance when it came to using "the" math program. I could write much about other programs we have tried, and what went wrong, but I think what's best to say is how Math Mammoth has made a difference in our homeschool. I am much more confident teaching the concepts, because I can understand them without the expense of a teacher's guide. Our math time has become much more meaningful. The children can actually do math independently, with little help from me. Their confidence is on the increase daily, so they are not afraid to attempt a new concept. They can actually understand how math works, and are learning many new "tricks" to solve problems.
One last word is if we ever get stuck on a question, or have any difficulty understanding, Maria( the author) is quick to answer any concerns, and most helpful in providing additional information. Homeschoolmath.net is a great resource for online practice, interesting information and reviews. I would recommend Math Mammoth Lightblue Series and Blue series texts to those who a looking for a cheap math program that is enjoyable, and that works!
Safiyah
1 December 2008
The following is one of the winning entries to Math Mammoth 2008 Thanksgiving Contest.

We have used the following Math Mammoth programs for our son: Blue Series Add/Sub 2-A and 2-B; Light Blue Series 3rd Grade; Light Blue Series 4th Grade. Our delightfully bouncy son came to us through adoption when he was seven years old from West Africa. After starting him in school for K-4th, we pulled him home at semester break in 4th grade. He had mastered a handful of tasks: addition and subtraction with pencil/paper, measuring in English units and graph work to name a few. Bright boy, but not getting math... or spelling... or reading... He was 12 years old, sitting with 9 and 10 year-olds and saying, "I am the stupidest in the class."

Given our situation, he needed a curriculum that met his needs... and mine. I detest math and love my calculatorJ. I needed a program that was complete, self-explanatory for the teacher, able to give lots of practice or able to be skipped as his situation deemed necessary. After becoming quite frustrated while looking at many, many expensive, highly publicized curricula, I found Math Mammoth on the internet. I looked at some of the examples on the Math Mammoth web site, found many positive reviews (no negatives) and ordered the Add/Sub 2-A and 2-B hoping I could use parts of it for a few weeks until I could make my decision on a full program for the rest of the year.

Greatly surprised and wonderfully thankful, my expectations were vastly exceeded. The ideas on how to teach mental math were well written and easy to follow. The various ways on how to master addition and subtraction were also well done. For additional practice, the resources on the Math Mammoth web site proved quite valuable. For the first time, he was enjoying AND mastering math. While I am sure that the different learning environment helped substantially, I am also convinced that the program had as much to do with the change in his demeanor and learning.

My next thought was, "Could the right program be this cheap and easy?" I ordered the Light Blue Series 3rd Grade and then the 4th Grade and have been very pleased with both programs. The philosophy of mastery with some review is perfect for our son. The self-explanatory teaching style and the resources on the internet are perfect for his math-challenged mom. I have since used them with another of our sons who is at or above grade level in math. In all, I am very glad I rather impulsively ordered the first series and can heartily recommend them to anyone.
Jenni Thames, Wisconsin
30 November, 2008
The following is one of the winning entries to Math Mammoth 2008 Thanksgiving Contest.
I bought the set of blue books, gold books and green books last school year. I started that school year using Singapore Math with my first grader, second grader and fifth grader. The years before I had used Making Math Meaningful, which I was happy with, except that there was no emphasis on drill, and it seemed to be too easy. So, I had heard wonderful things about Singapore and switched over. About 25% of the way into the school year with Singapore, I quit. My fifth grader has always done well with math, but we hit a wall with Singapore. My younger ones were academically immature for their grade, and were understanding nothing. I had long since looked to the Math Mammoth website when I needed worksheets. I found that more and more often I needed to print out the mammoth worksheets to explain their math, in place of the day's assignment in Singapore. So, because the price was so reasonable, and since I liked the worksheets (particularly for place value-I personally learned so much on the website about place value, which had always seemed intuitive for me, but was not at all intuitive for my second grade son) I chose to buy the set.
I put my daughter in the gold series, fifth grade. I started my other two, if I remember right, in the first addition and subtraction book. The second grader may have been in the second one if I remember right. Anyway, it worked much better than Singapore. I really liked the fifth grade curriculum, although I would have very much preferred to have the full fifth grade curriculum, rather than the gold book. The books for the younger ones worked well also. There was a ton of practice, but it wasn't just boring, rote drill. The one problem is that at times the puzzle or format was in itself just too difficult for the level of their brain development. We would skip those exercises, knowing that some kids even at that young age probably love those puzzles.
While my daughter was not able to keep up at her grade level this year, doing the thorough work in fractions has been really fruitful. She now has a really deep understanding of fractions, rather than just learning it to get a good score on her current work, and then forgetting it as she goes on to something else.
I do plan to use the mammoth curriculum again next year. I love having access to all the different packages, so I can assess where the kids will need to be. With my younger two being slower, and my oldest having a different sort of year, I will be looking over all the worksheets to figure out the best place to place them. I really believe math mammoth benefits both slower children and more gifted children by combining a thorough approach with very interesting exercises that develop logical reasoning while not skipping drill. And I love the fact that I learn the "why" behind operations that I have known how to do for years. Your love of math really comes through in the curriculum. I follow the Charlotte Mason method, and try to find authors who love their subjects for my children to learn from. I have found that now in a math curriculum.
Michele Call
28 November, 2008
I am only writing to express the extreme pleasure I have found homeschooling my children using your worktexts.

My son 7 now has zoomed through your materials and I couldn't slow him down if I wanted to. He has taken his own preference in his learning style which is great and has just about completed the Blue Series texts with the exception of completing the multidiv2&3, fractions and decimals. He loves math especially geometry!

Without your texts and package materials he would not know the things he knows. He is absolutely fascinated by every worksheet, believe it or not. He keeps his math folder on his nightstand for goodness sake!! Every night he sits and plays teacher with his little brother and sister! Sorry, it may only be cute to me!

My little girl almost 6 (5 and 11/12 is how she says it!) is strolling right along as well and is very interested in math, because of you! She is now just starting AddSub2A.

Thank You Again,
Shai Hawk
2 July, 2008
From a tutor who has used the Blue Series books with kids age 6-11:

I have only just begun to use them, but I think they are ideal for all uses, review, initial teaching, homework and definitely useful for planning differentiated work in a mixed ability classroom. Clearly set out with practice activities for all teaching points.

Christine Parsons
23 June, 2008
From a tutor who has used the 4th 6th & 7th grade worksheet collections:

I have use the books as primary, review and supplemental lessons

Several things make the Worksheet Collection valuable. The problems under each title are sufficent in number to allow learners to absorb the lesson without getting boared. Consistancy betwee books makes an easy transition from grade to grade. The mix of problems in a lesson keeps the interest of the learner.

Robert Hurley
10 June, 2008
From a tutor who has used Geometry 1 and the free scale balance worksheets with 3rd and 4th graders:
I used, and continue to use your Geometry 1 workbook as my main geometry curriculum. I use Math Advantage as a basis for my math lessons but skip around and supplement it greatly.
My son enjoys the Geometry workbook. I appreicate that you have included area, perimeter and volume in the book. Many books categorize those topics as measurement, but I've found that it is easier to teach them with geometry. The curriculum is more in depth than most for the recommended grade level.
I loved the scale balance worksheets you sent out in December. The metaphor was an extremely helpful and concrete way of teaching the beginning concepts of algebraic equations. Thanks!
Tracy Thompson
7 June, 2008
First I would like to thank you for offering a much needed helping hand in ensuring my son understands the concept of math. My son Trevor was ill as an infant [with] constant ear infections, although I kept him in the Dr.'s offices and on numerous antibiotics. Finally at the age of two they decided what I had begged for the entire time; they placed tubes in both ears. Wouldn't you know it; he could hear and went on till to date with not a single ear infection. He had years of help to help him in all his delays due to lack of hearing and not being able to understand language. He is in the third grade now and is at a 6th grade reading level and can spell and read like no tomorrow, but he just does not get the math. I thought with his teacher's suggestion of your site; this would surely help. He loves it, Thank you so much. We set up a work calendar to monitor his progress and rewards as well. He totally looks forward to what mom has printed for extra practice.
Kind Regards,


Amy Rossilli 3 April, 2008

From a homeschooling parent who has used Place Value 1 and Subtraction 1 with a grade 2 student:

In what kind of situation have you used the math ebooks?
Review, will soon use for new learning

Please describe how you have liked the ebooks.
We covered place value and basic addition and subtraction to ten in grade one, but at the beginning of grade two my daughter could not figure out 6+3 without counting on her fingers. After completing Subtraction 1 I feel she has mastery of both her addition and subtraction facts to ten and even an introduction to basic algerbra. The explanations are consice and easy to follow. We are now almost through Place Value 1 and look forward to ordering addition 2 soon. The e-books are designed in such a way that a young child can understand the directions, but they do not "talk down" to a young grade level. There are no cartoon illustrations or anything else that would make the books inappropriate for an older child wanting to review. Even at this early level I am learning new ways to look at math too! Thanks for a really great product!

Wendy Presant-Jahn
6 March, 2008
From a homeschooling parent who has used the Blue Series and LightBlue series books with all 8 children:

Love the books. I use them for all my learning. Hoping to purchase the gr.3 complete curriculum plus any more that you put out.

I like them because the explain things , everything is there that you need to know. Affordable, as I am a single mom on little income.

Annette Latendresse
28 February, 2008
From a homeschooling parent who has used Place Value 1, Addition 1, Multiplication 1, and Fractions 1 who is using them with an almost 5 year old, 6 year old, 8 year old, and 10 year old.

In what kind of situation have you used the math ebooks?
For the younger 2, I am using them as the only math curriculum. For the older 2, they are a supplement. However, I almost definitely will go to these math ebooks exclusively for my 8 year old as well. I will continue to use them as a supplement and added practice for my 10 year old and also very soon for my 11 year old.

I love the directions and the explanations. I like how the lessons build on each other. I am so against kids just 'getting the answer'. I want them to understand 'why'. These ebooks explain the 'why'! I am very pleased with them. They are pleasant to look at, they are affordable, and they cover a huge age range.

Lynne Weadock
11 February, 2008
From a special education cross-categorical teacher who teaches grades 6-8

In what kind of situation have you used the math ebooks?
Day to day math. I find that Math Mammoth is direct, to the point, simple to understand, I truly learn as I go. This website is the best miracle for me. It makes me want to teach math and no longer be intimidate by areas of math I am not familiar with.

Patricia Marshall
7 February, 2008
From a homeschooling parent who has used the Blue Series books with first through sixth grade kids:

I print the books off as our main curriculum. We use manipulatives along side the books.

We all like that each book sticks to a topic and covers it all the way to the "hard stuff" ,as my son put it. I like that with 8 children to home school, I can print off books and extra pages for practice when I need to. The books are short enough that a child can finish one during the school year and feel they have accomplished something. My son is working about 3 books per year since a year and a half ago. He loves that he can be independent and work at his own pace. I also like that I can go online and get pointers when we get stuck. I have e-mailed Maria and she was prompt to respond to me. I like that Maria is working diligently to improve her product and make improvements available to her customers. I also like that I can download as much or as little as I need of the curriculum at an affordable rate. Math Mammoth has allowed my family, after 10 years of searching, to have a math program I am comfortable with that does not make any of my children cry. That is saying a lot in a family as large as ours.

Natalie Bias
24 January, 2008
From a homeschooling parent who has used the Blue Series books for 10 and 11 year olds:

In what kind of situation have you used the math ebooks?
As a replacement for the Saxon Math that they hate!

I love the way a new concept is introduced and then practiced, practiced, practiced! My kids hated Saxon, because it would introduce a new concept, then only give them 5 problems to do to go with the new concept then the rest of the lesson was a review from previous lessons. By the next day, they forgot the concept that they had learned the day before and were really lost after having to learn a new concept that day. Saxon just goes to fast without giving the students time to master the concept they are introducing. I really love how your books give my children the practice that they need to master the concept BEFORE moving on! My 11 year-old has learned to like math again thanks to you! Thank you!

Stacey Clay
20 January, 2008
From a homeschooling parent who has used the Blue Series multiplication and division books for students on grades 3-5:

The books are so easy to use; my daughter likes graphics and there are a few in the books so she didn't complain that the books were boring because they were in b&w. I liked them because the directions were so easy I didn't have to stand at her shoulder and constantly explain them. And of course they are very inexpensive!

Jean Davis
11 January, 2008
From a homeschooling parent who has used the addition 1 book with students ages 6, 7, 8:

In what kind of situation have you used the math ebooks?
for initial teaching of concepts before I introduce the actual worksheets and test we have in school.

I like the addition facts drills where my son should "know the facts by heart".

Myla Buco
30 November, 2007
From a homeschooling parent who has used the Blue Series books with a 2nd and 3rd grade students so far:

I use the books to help introduce & reinforce concepts in a logical sequence. I supplement with my own manipulatives & games for enrichment.

The e-books have been very flexible. When the worksheet format seems like too much writing, we do the work orally. I have not been able to find math curriculum as comprehensive yet as easy as this to customize for my family needs. Plus, I can print them up as needed for all my kids.

Meredith McGee
27 October, 2007
From a homeschooling parent who has used fractions and multiplication books and the sample sheets for 5th through 8th grade students, as the only math curriculum:

These books are excellent! I like their uncluttered format, their logical progressions, the little bit of color that may or may not be chosen, and most of all, that they can be printed as often as needed. I also like the freedom it gives me to move around in the series if the student misses a vital step, going back to fill in what should have been learned but was missed - and doing that without the child feeling threatened with the shame of lower grade work since it is just the next page to him. The pages are quality work, done very well and with attention to detail and appearance. The prices are very good, which makes the books far more attractive to those of us with many children and tight budgets.

Maria, you have done a great job. I really appreciate your desire to keep the prices down. There are so many over-priced e-books out there that I have to shake my head in amazement. Yes, we who purchase your work want to recognize the hours of labor that went into each creation, but we also have to weigh out the added price of paper and ink. Some e-books are high priced and are something that anybody with a bit of patience and ingenuity could do. Yours are reasonably priced and have excellent quality. Thank you so much. Busy parents could not easily come up to your standard of workmanship.

Bethany Hargett
27 October, 2007
I have already purchased Subtraction 1, Addition/Subtraction 2A, and levels 2 and 3 of the Light Blue Series. I haven't received Level 2 yet in the mail, but it should be this week. My son is currently working on Subtraction 1 and has been doing his math with little or no complaints. This is a nice change. I am going to have him work completely through Level 2A/B of the Light Blue as soon as I get it. I am really excited about how thorough your books are and how they really expand on the student's number sense and concepts. I am using the 3A/B Light Blue books for supplementing my other son's Singapore Math 2B/3A/3B and will use them after the first son finishes Level 2A/B. I have been spreading the word about your math programs to several of the Yahoo Groups of which I am a member!
Thank you for creating these worktexts!

Cindy near Reno, NV
14 October, 2007
I am a homeschooling mom without a great deal of money to put out up front for materials. I came upon this site when doing a search for math e-books.

I LOVE this curriculum. My kids have felt other materials were boring but have really liked this curriculum. Not only doing the kids actually understand what they are learning but I have learned a few things as well (and I consider myself a math-whiz).

Both children were behing in certain areas of math as they just did not "get" certain concepts. With this program however, they understand and can apply what they learn in daily life.

I just wish I could find something similar to this in other subject areas....(this is just a slight hint, lol).

I would not just consider this curriculum but I would take the plunge and buy it. I don't regret it at all.

Tracy Longworth
15 Mar 2007