Video lessons for counting coins and money topics (grades 1-3)
These videos cover topics such as counting dimes, nickels, pennies, quarters, and combinations of coins; dollars, making change, adding money amounts, and word problems with money.
They match lessons in our book Math Mammoth Money (Blue Series), or the lessons in the money chapters of grades 1, 2, 3 of the Light Blue series.
Grade 1
Grade 2
Grade 3
Word problems with money and change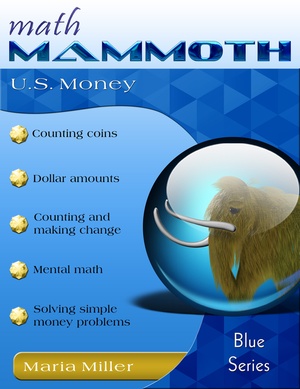 WAIT!
Receive my monthly collection of math tips & resources directly in your inbox — and get a FREE Math Mammoth book!