Mathy — the mascot for Math Mammoth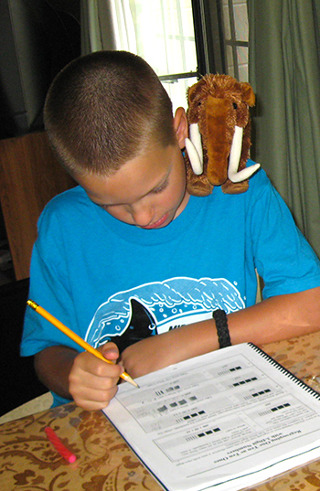 Mathy rides my shoulder in the majority of Math Mammoth videos, and many Math Mammoth customers have bought this cute stuffed toy for their children to help with their math time!


A lot of children really enjoy their own "Mathy" — you can read the reviews on Amazon to attest to this fact.
So, if your children are Math Mammoth fans or could become ones, you can get Mathy at Amazon.com.
Here are some drawings of Mathy from children. Click to enlarge.
---
Mathy's "victory dance"
See a short video where Mathy celebrates learning all the multiplication tables with a little dance!
---
Mathy the Mammoth coloring pages and dot-to-dots
WAIT!
Receive my monthly collection of math tips & resources directly in your inbox — and get a FREE Math Mammoth book!