Which high school math curricula should you use for home schooling?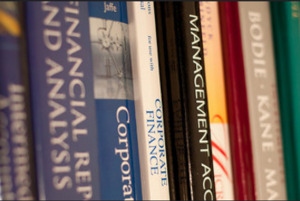 Photo by www.flickr.com/photos/8047705@N02/5530819321
In a nutshell, I recommend for most homeschooling parents to use a
textbook
along with some
video instruction
.
Why a textbook? Because it is good for students to learn to use regular textbooks. It helps prepare them for any further studies (whether college or vocational) where they need to learn on their own, reading a textbook.
Also, good textbooks include not only basic exercises but also challenging ones. If you decide to go with some online curriculum or video instruction, a regular textbook can act as a reference and as an additional problem "bank" for those challenging problems. You can also use it to check that your student is really getting all the instruction that is present in a typical high school math course.
Why videos? Because those replace the component that is present in a regular classroom: the teacher explaining concepts and ideas. Learning algebra or geometry from a textbook alone might be too difficult for some students. If the parent cannot explain the math, videos will help bridge the gap. In today's world, there exist MANY free websites with math videos that can be used. And, some companies provide videos tailored to a specific textbook.
(Please note: Math Mammoth users can start high school math directly after finishing Math Mammoth grade 7, since MM7 is a pre-algebra program. Or, if your student benefits from a bit of a slower pace, they can do MM grade 8 first, and then go on to an algebra program.)
Algebra 1
I have written a comprehensive article explaining many options for an algebra 1 course in a homeschool setting. The article also lists free resources for algebra 1.
Geometry
I have not seen very many geometry courses, but I have personally reviewed two high school geometry textbooks that I can recommend: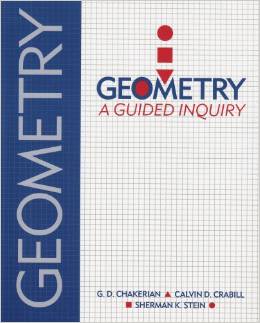 Algebra 2 and beyond
Overall, the companies providing algebra 1 curriculum also offer the other high school math levels, so I suggest you check out my algebra 1 article. Most likely, once you have used a particular curriculum or company for algebra 1 (and geometry), you will probably continue with the same one, or at least by that time you will have a better idea of what you like and/or what works for your student.
---
Hope this helps!
Maria Miller