Math Mammoth Canadian version
Math Mammoth Canadian version (Light Blue series) constitutes a full elementary mathematics curriculum for grades 1-6.
Some of the main features of the curriculum are:
It is mastery-oriented and organized into chapters by topics. Thus, in each chapter the curriculum concentrates on one theme and its connecting topics (such as place value, multiplication, or geometry). Each grade level typically contains 8-10 chapters.
The curriculum focuses strongly on conceptual understanding.
Visual models and exercises are used a lot.
Mental math and number sense are emphasized.
The curriculum is nearly self-teaching for many children, since the full explanations of concepts are included in the student books. Thus it requires fairly little preparation time from the teacher.
There are free videos that are matched to the curriculum.
---
Follow the links below to read a full description of each grade level, download samples, and find specific purchasing information.
What is provided?
At the heart of the curriculum are two student worktexts (A and B) for each grade, which contain both the teaching (explanations) and all the student work (exercises). Besides the student worktexts, the curriculum also includes:
answer keys
chapter tests and an end-of-year test
additional cumulative revisions
a versatile worksheet maker (Internet access required)
a list of supplementary online games for each chapter
many videos (available free online).
Additionally, the download version provides these "extras":
files to replace the chapter on money in grades 1, 2, and 3 in British, European, Australian, New Zealand, U.S., and South African currencies. The student worktexts use Canadian dollars as a default currency.
bonus software Soft-Pak.
The PDF files you get can be filled in on a computer, phone, or tablet, using the annotation tools found in many PDF apps. See more.
We also offer supplemental, additional skills review workbooks to accompany the Light Blue Series.
To get started, visit the placement tests page and have your child/students take one or some of those tests.
You can read more details about the curriculum at the Frequently Asked Questions and Answers page.
Canadian version
Math Mammoth Light Blue Series is included in
Cathy Duffy's 102 Top Picks
!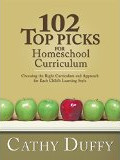 Math Mammoth Canadian Version is essentially the same as the U.S. version of Math Mammoth, only customised to the Canadian audience in these aspects:
The currency used in the money chapters in grades 1-3 is the Canadian dollar. This means it teaches children to count Canadian coins, and teaches about the rounding to the nearest five as done in Canada. (The download versions for these grades include the chapter on money also for US, British, European, South African, New Zealand currencies.)
The curriculum teaches the metric measurement units. Imperial units, such as inches and pounds, are not used in the lower grades. In 5th grade, you will see a few mentions, since Canadians do use customary units in everyday life in some contexts, and we have tried to take that into account.
The spelling conforms mostly to American English, taking into account a few key differences where Canadian English follows British English.
Page (paper) size is Letter.
Large numbers are formatted with a space as the thousands separator (such as 12 394). (The decimals are formatted with a decimal point, like in the US version.)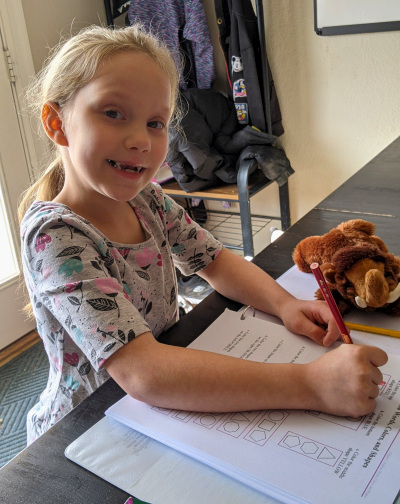 Please note that the curriculum is simply a copy of the US version of Math Mammoth, which is aligned to the US Common Core Standards. Therefore, the curriculum may not meet all the standards in your province, or may cover topics in a different grade or year than what your standards specify.
"
I particularly liked the free math videos where you can actually see Maria explain each of the math concepts! There are a ton of videos for your kiddos to follow along with her as they do the problems. This allowed me to get more work done and enabled my son to work on his own. Win, Win!!
"
Sharla at Minnesota Country Girl blog
The video below gives you a comprehensive overview of the curriculum:
More information by grade levels
Please follow the links below to read a full description of each grade level, download samples, and find specific purchasing information.
Grade 1 (Canadian version)

Grade 2 (Canadian version)

Grade 3 (Canadian version)

Grade 4 (Canadian version)

Grade 5 (Canadian version)

Grade 6 (Canadian version)

Purchasing
The download versions are available at this website (see the "Add to cart" buttons on the pages for the individual grade levels).
The printed versions are available at Lulu. Please see links to Lulu on the pages for the individual grade levels.
Please note: Comecero, my authorized reseller for products sold on this site, may show the price to you in your local currency, instead of US dollars.
Save with bundles!
Grades 1-3 Bundle, Canadian Version, USD $83.00
Get grades 1-3 in a discounted bundle (digital download) — 35% off!
---
Grades 4-7 Bundle, Canadian Version, $110 USD
Get grades 4-7 in a discounted bundle (digital download) — 35% off!
Note: The grades 4-7 bundle currently includes the Canadian version for grades 4-6, and

the U.S. version for grade 7

. We decided to offer this bundle prior to us publishing the grade 7 CA version, so that people can get the discount when purchasing a bundle.

The main possible issue is that the U.S. version of grade 7 uses customary units (inches, feet, miles, pounds, gallons) in several places. However, since Canadians are typically familiar with these, it will probably not pose a big problem.

By having purchased this bundle, you can get the CA version of grade 7 for free once it is published (please contact us for it).