---
1. Math Mammoth news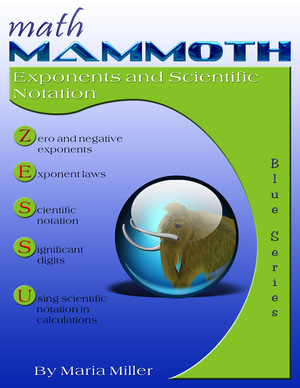 A new book in the Blue series! Math Mammoth Exponents and Scientific Notation covers negative & zero exponents, exponent laws (product of powers, quotient of powers, power of power, etc.), significant digits, writing numbers in scientific notation, and calculations with such numbers.

It is meant primarily for eighth grade, and is available both as a print book and as a download. The lessons from this book will also be a part of the upcoming 8th grade curriculum.

Download free sample pages:


If you've purchased a Blue Series bundle previously, you can get this new book (and also Geometry 4) at 33% discount. Reply to this email or use the contact form to get a special coupon code for that purpose. Include your order info (name/email/order ID).


---
Changes to the Blue Series bundles
With the addition of Exponents and Scientific Notation book, I have now broken the Blue series (the series of TOPICAL books) into THREE different discounted bundles: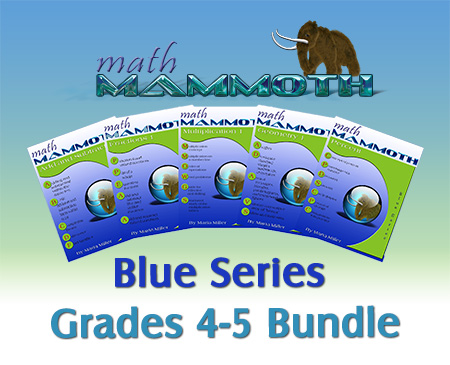 Each bundle gives you about a 33% discount over purchasing the books individually.

The bundle for all of the Blue series is also available for $148.


---
Photos of children using MM
See some recent images from Math Mammoth users at this Facebook post 😀:

Children using Math Mammoth