4. Counting coins & shopping game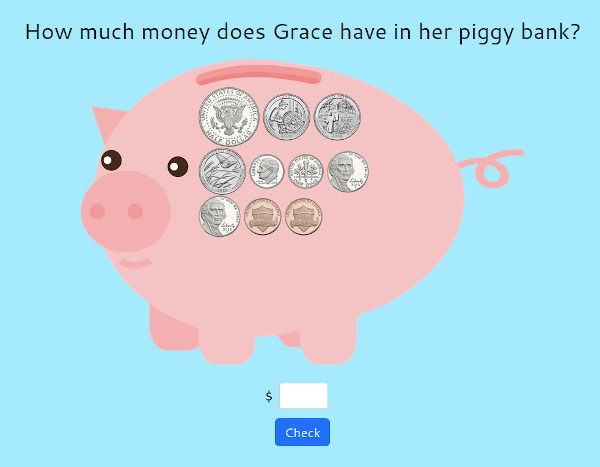 Here's a short outline of how to teach children about counting coins. The main idea is to take it step-by-step, starting with ONLY TWO types of coins and gradually introducing the rest.

Once the child has learned about tens and ones, in other words, once they can solve problems such as 30 + 4, 70 + 2, 20 + 8, etc., you can introduce dimes and pennies (or the equivalent to 10-cent and 1-cent pieces in your currency). Ask your child to make a money amount, such as 34 cents, with dimes and pennies.

Then they will ask YOU to make a money amount they request.

Take turns... it is like a game and little ones will enjoy it!


Then in the next step, introduce nickels (5-cent pieces). You might first practice with nickels and dimes alone, so they get the hang of counting by fives. Then add the pennies to it too. Show how to count the coins starting from the biggest coin value to the smallest.


Quarters might need some practice on their own at first... in other words, count amounts that have ONLY quarters. Then practice quarters and nickels only. And quarters and dimes only. And so on.


Here's a new activity at MM Practice where children can count coins. You can choose which exact coins to count, limit the maximum number of coins/bills, etc. And it's available in many currencies, such as Canadian, Australian, Euro, British, and Chinese! Some children might enjoy exploring these other currencies just for fun.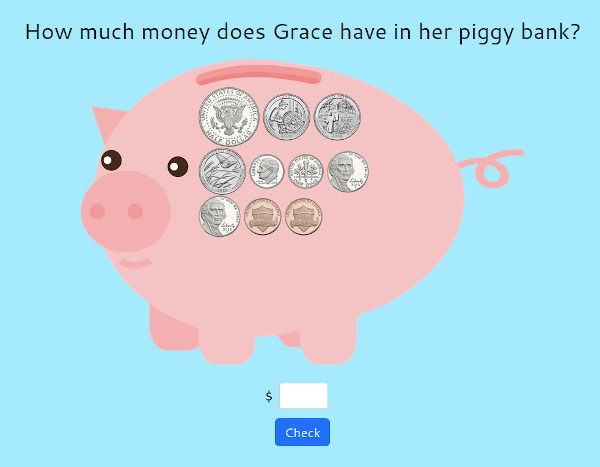 Here's another, SHOPPING game or activity, about coins/bills that we recently finished. Again, it's available in multiple currencies. 😀