4. A question relating to TESTS
Here's a question I got: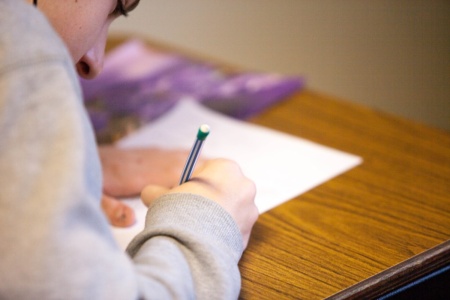 What grade do you suggest students get on a chapter test before moving on to the next chapter? If they score below this should they just make corrections and move on? At what grade would you say they need to retake a test?

My answer... Using the chapter tests is up to the parent or teacher. I used them starting in grade 1 with my kids, because they seemed to enjoy taking tests. 😃 However, for some children, testing has become a dreaded thing and they have developed math anxiety 😣, and in those cases it's best to AVOID tests for a while... until the child would be able to overcome the anxiety.

Simply put, tests are best used as LEARNING TOOLS. For example, you could allow the child to redo any problem they missed, and, if they get it right on the 2nd try, get 1/2 of the points of what they COULD have gotten initially. That way they can learn from their mistakes, and the test doesn't become just a boring chore to finish quickly, or something like that.

You can devise other ways to use tests and other ways to do the scoring etc. They are just TOOLS for you to use however you see best.😃