3. PEMDAS
I don't feel there's anything wrong with PEMDAS as such (to teach the order of operations), but this post points out a difficulty many students have: it's kind of hard for them to remember/understand the in "PEMDAS", multiplications and divisions are "on the same level" — multiplications are NOT to be done before all divisions, but from left to right.

For example, in 24 / 4 × 2, we do 24/4 first, not 4 × 2.

And it works similarly with addition and subtraction (the "AS" part of PEMDAS): In 24 − 4 + 5, we do the subtraction first.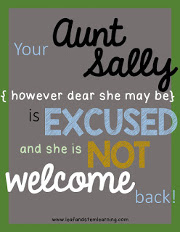 This blogger suggests an alternative mnemonic - GEMA, which stands for:

Grouping symbols
Exponential operations (this includes roots)
Multiplicative operations
Additive operations

Interesting!