4. Broken Calculator — fun practice for mental math & the order of operations
For some reason, the order of operations has been the topic that I've received most notes about, as far as people suggesting there was an error in the answer key when there wasn't.

I assume it used to be not taught very much, except in algebra.

Personally, I feel that the main reason for teaching SOME aspects of the order of operations in the lower grades is so that children learn to write and to think of mathematical expressions with SEVERAL operations.

This prepares them for algebra, but also is simply necessary in order to use math in real life.

For example, let's say the task is to write a single "number sentence" for your change if you have $50 and you buy three shirts for $7 each.

Writing the expression 50 − 3 × 7 and then finding its value gives them good practice concerning expressions. At the same time, it's necessary to talk about the order of operations in this context: multiplication is done first, before subtraction. (And that's how you do it when shopping, also.)

Here's some fun practice the order of operations — in particular, with multiplication and subtraction — Broken Calculator: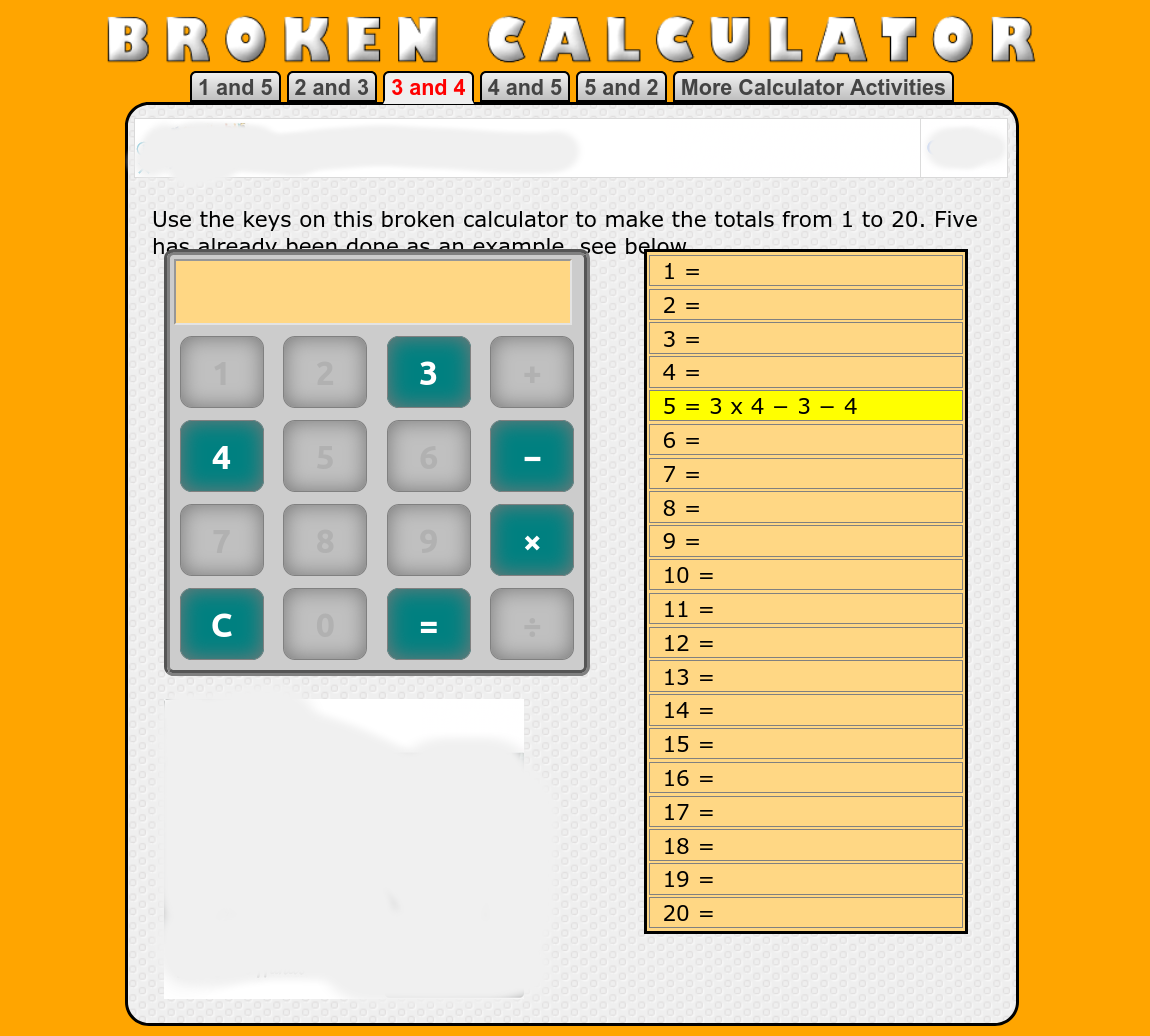 You're limited to multiplication and subtraction, but that also makes it, in a sense, easier, since students don't have to take division into account.

I feel this is a wonderful game-like activity to help students remember that multiplication is done before addition/subtraction. And it hones your mental math skills, too!

This suits best 3rd and 4th grades but works for any grade after that as a fun mental math activity. Check out the Broken Calculator game!